Gooey Cheesecake Brownies
I have to be honest, there are some kinds of cakes and desserts that I would be quite happy to never see again, having made them literally hundreds of thousands of times. But these cheesecake brownies, these will ALWAYS have a place in my heart and in my belly. This is my go-to treat when I want something decadent. My Ultimate Chocolate Brownies were always a huge hit in the bakery, but why have one delicious dessert when you could have two in one?! These cheesecake brownies are gooey and dense, the rich chocolate is balanced out with the tanginess of the cheesecake and there is just a hint of salt that gives it this beautifully rounded flavour that just swirls together in a dance of deliciousness in your mouth! 'But Jules, it's just a brownie', you say. Just wait until you have tried them for yourself!
Tips for the Brownie:
When whipping the eggs and sugar, keep going for longer than you normally would, the mixture should look like a thick custard once it's done - this is what makes the brownies so thick and gooey.
If your finished mixture is too thick to swirl, add a little splash of milk to loosen it up
Make sure you use a really good, high-quality dark chocolate in these, at least 70% cocoa.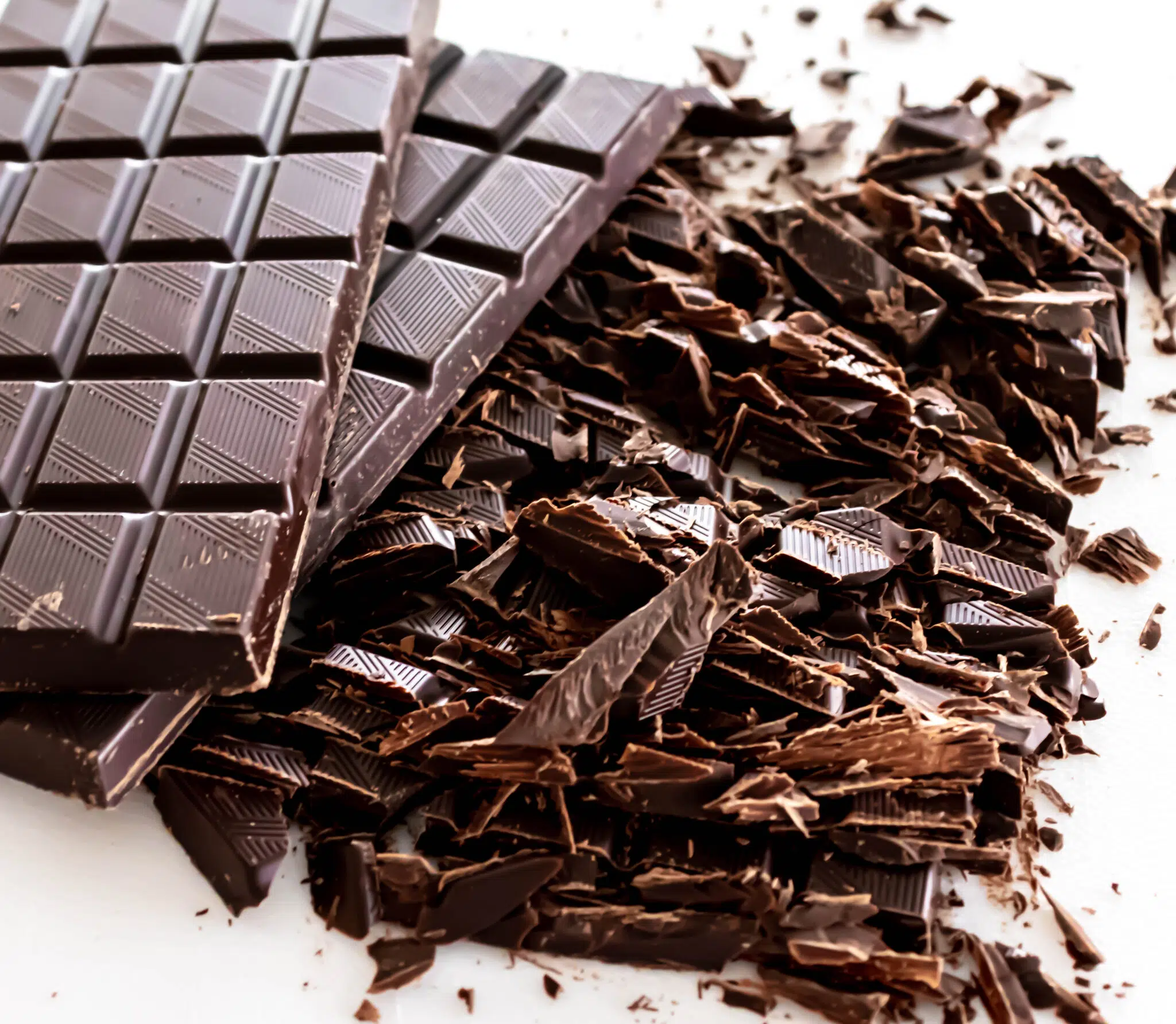 Tips for the Cheesecake:
Make sure your cream cheese is at room temperature before you start, otherwise your cheesecake will have lumps.
The more you swirl the brownie and cheesecake mix together, the more intermingled they will be, it's totally up to you how much you do this but make sure you to swirl a little just to make sure the layers bond together, even if you want to have two distinct layers in the finished brownie. If you want a more marbled look, reserve some of the brownie mixture for the end and swirl it on top of the cheesecake.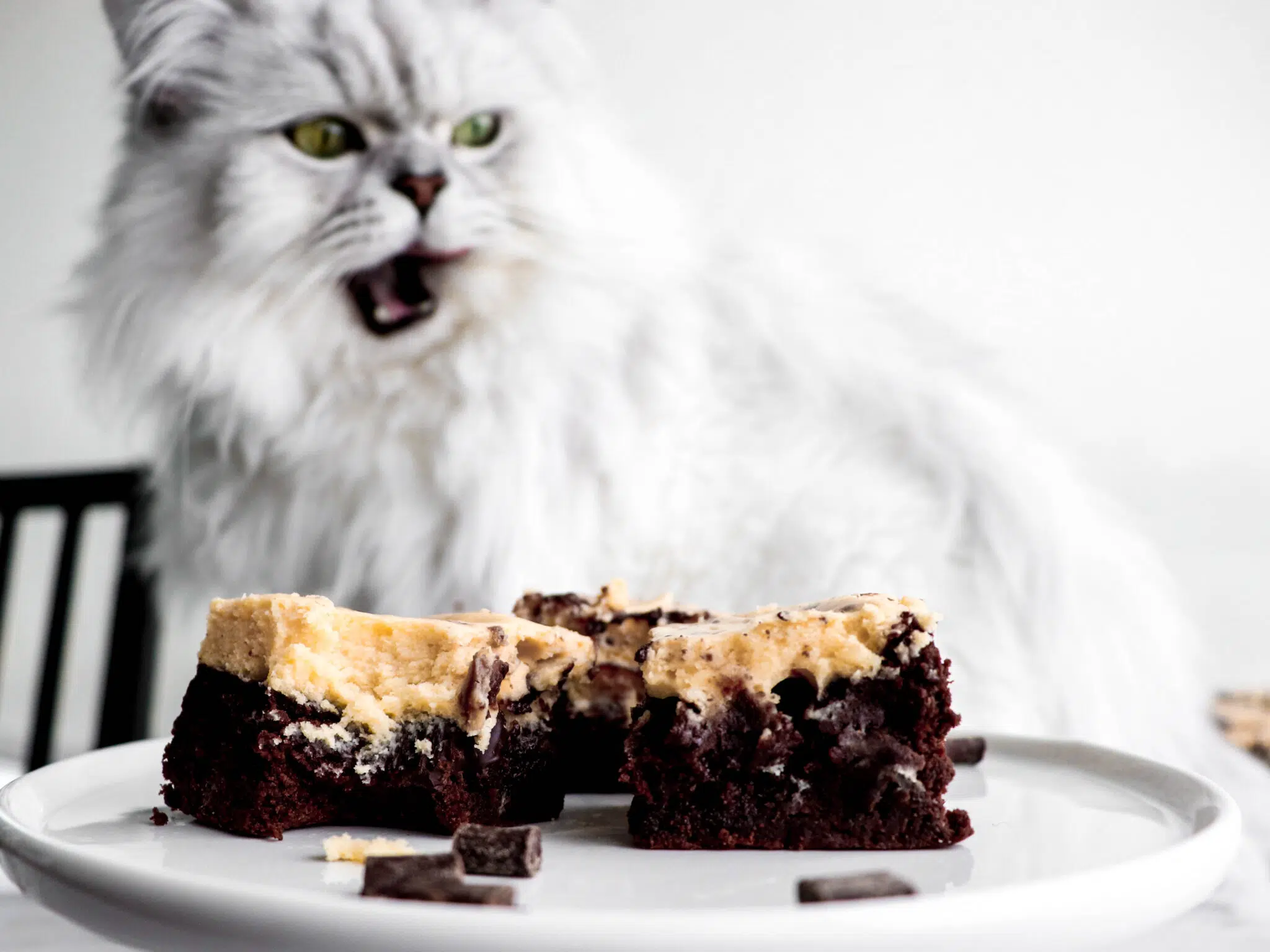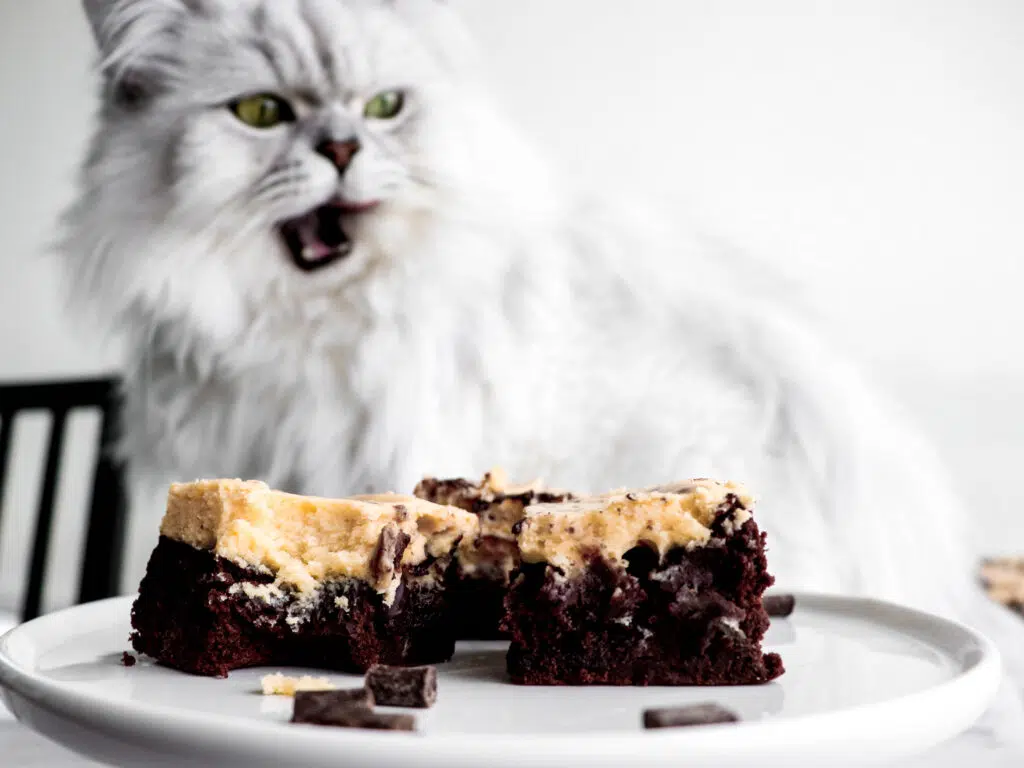 How to slice Cheesecake Brownies:
If you are a fan of an ooey, gooey brownie like I am, you might want to under-bake these just slightly. It's utterly delicious, but. quite hard to cut neatly! A lot of the. time when a recipe says 'cool before slicing' I will take it with a pinch of salt and dive in while they're still warm. This is NOT one of those recipes! These absolutely have to cool completely before you attempt to slice them, otherwise you're just going to end up with a sticky mess. The cheesecake and the brownies are both very soft once they are set, so when they are still slightly warm they will be runny inside. Make sure they are totally cool, maybe even slightly chilled before attempting to cut, then get a warm knife and press straight down.
On a traybake this size I would normally cut 9 brownies, but these are so rich that they are better enjoyed in smaller squares, so I cut them into 16 squares. It's up to you how to slice them though!
Recipe
Cheesecake Brownies
The ultimate gooey cheesecake brownie recipe. Rich, dense brownie swirled with a thick layer of tangy baked cheesecake - delicious!
Ingredients
Brownie Batter
¾

cup

Butter

300

g

Dark Chocolate

3

Eggs

1 ¼

cups

White Sugar

(caster sugar in the UK)

1

cup

All-purpose Flour

½

teaspoon

Salt
Cheesecake
1 ⅔

cups

Cream Cheese

1 ½

cups

Icing Sugar

½

teaspoon

Vanilla Extract

2

Eggs
Instructions
Preheat oven to 350 and line a square baking tray with parchment paper
Make the Brownie
Whip eggs and sugar until light and thick, like custard

Melt butter and chocooate together in the microwave at 30 second intervals

Pour chocolate and butter mix into the egg/sugar mix and continue whipping until combined

Fold in flour and salt until combined and pour into a 9 inch square pan
Make the Cheesecake
Place all the cheesecake ingredients in a bowl and cream together until smooth

Pour on top of the brownie mix in the pan and swirl to desired level of swirliness.

Bake for 30 - 35 minutes or until the cheesecake just starts to turn golden at the edges. there should still be a wobble in the middle of the cheesecake.

Let cool COMPLETELY before attempting to slice - seriously.