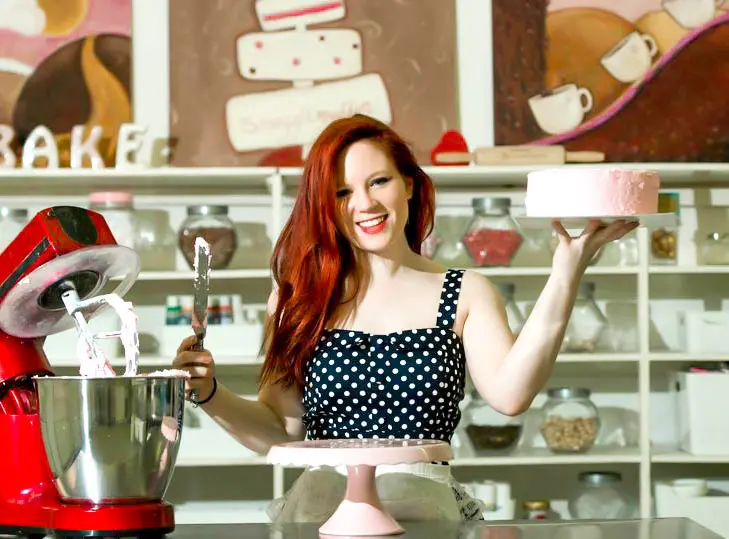 Hi, I'm Jules - the snack fiend behind Bonni Bakery!
I'm a food photographer and recipe developer who is lucky enough to travel the world and be inspired by food all over the globe.
When I was sixteen I started a small baking business, I didn't know then that over the next decade I would grow it into a successful bakery over two stores, a commercial kitchen and a wonderful team of talented bakers! After ten incredible years, I decided it was time for a new adventure, so I packed up my piping bags and moved all the way to Canada with just a suitcase and my kitty cat, Jasper.
I started this food blog originally to share my tried and true recipes from my bakery's kitchen, but through the blog I discovered a brand new passion for food photography which turned into an entirely new business as I developed and honed my skills.
Now living in Germany, I create new exciting recipes every week. I aim to use my experience in the culinary industry to teach bakers to make stunning and scrumptious desserts easily at home. Get pro baking tips, foolproof recipes, and lots of inspiration to make professional-looking desserts in your own kitchen.
'Bonny' is a Scottish word that means 'pretty'. I wanted to give a little nod to my homeland - even though I now travel all over, I'll always be a Scottish lass at heart!
I hope you enjoy the site and my recipes.
Happy Baking!
Jules