Oh my goodness. This Chocolate German Buttercream is everything you ever wanted in a frosting! It's creamy, silky, chocolatey and just the perfect accompaniment to pretty much any cake. It's a chocolate version of my German Buttercream, which is basically a custard buttercream. And it. is. glorious!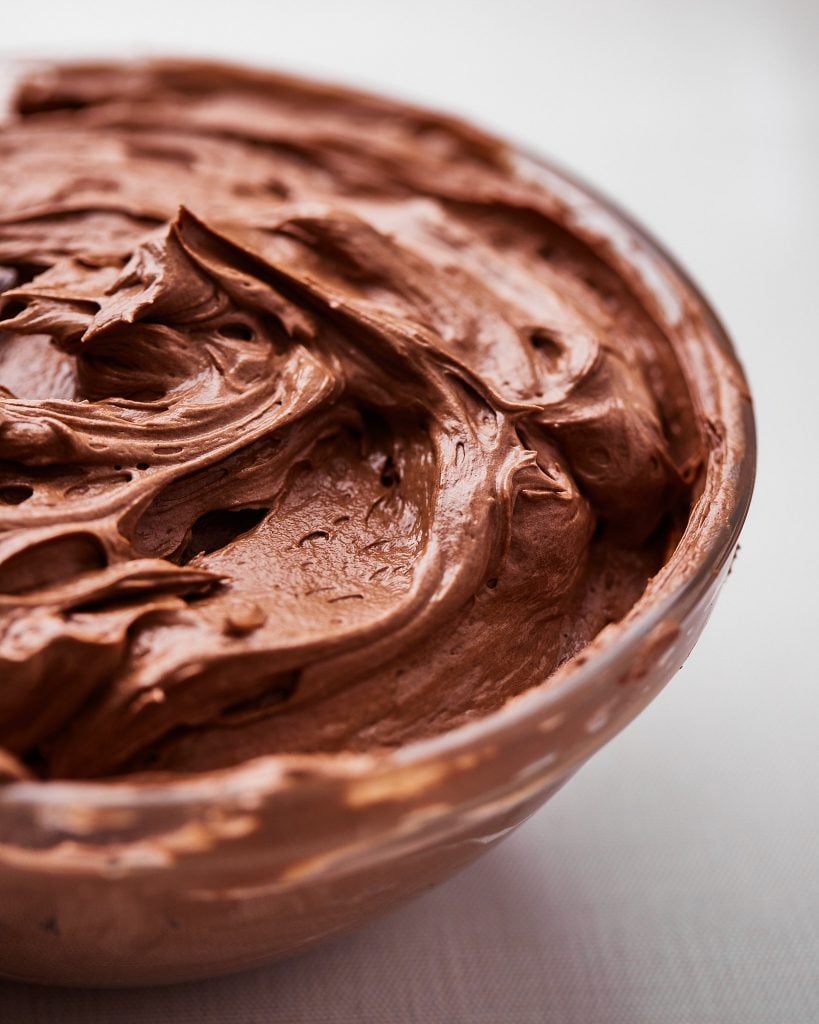 What is German Buttercream?
German buttercream starts with a custard base which is then whipped into butter and sugar to make a light, silky frosting. It is a lot less sweet than a traditional buttercream but so full of flavour! It is very commonly used in a lot of German bakes. I use it for my Vanilla Custard Cake and it is sheer perfection.
But this takes it one step further and makes a Chocolate German Buttercream - which is just about the only way that a custard buttercream could get any better! I developed this recipe to go in my Prinzregententorte (a traditional German Layer Cake) which I made for my Great British Bake Off Bake Along, and honestly this silky chocolatey goodness was the star of the show!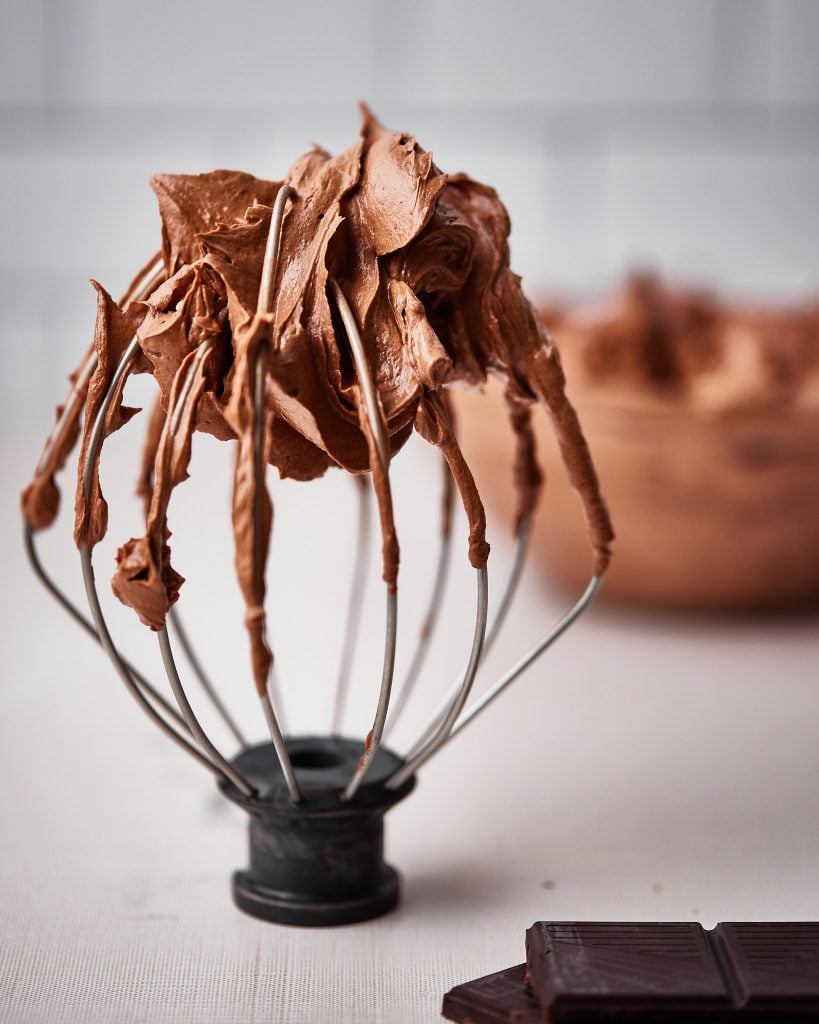 What can you use Chocolate German Buttercream for?
If you manage not to eat it all right out of the bowl, there are many things you can use chocolate german buttercream for. Its silky smooth consistency means it pipes like a dream, so it's perfect on top of cupcakes or to decorate a cake. You'll be able to smooth it out beautifully, and it also holds its shape very well for swirls and rosettes. But chocolate german buttercream isn't all style and no substance! It makes for a very luxurious filling inside your bakes as well. You could use it to frost in between a layer cake, or even pipe it into donuts or eclairs.... I'm drooling thinking about those eclairs now!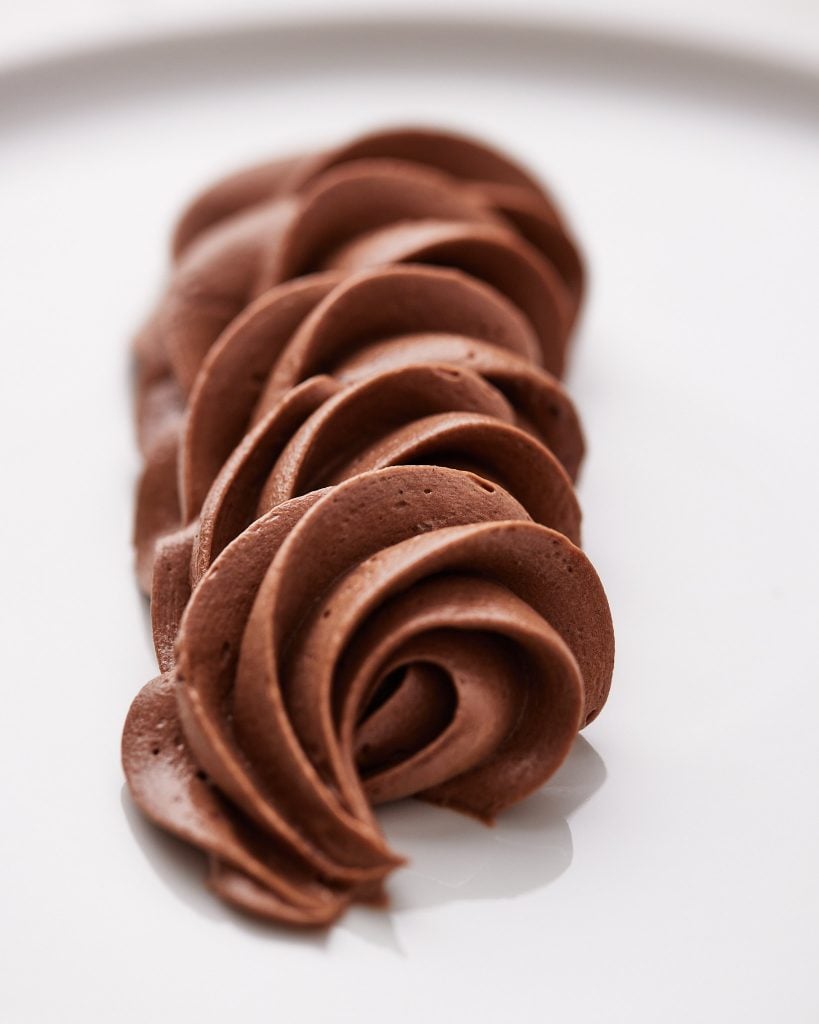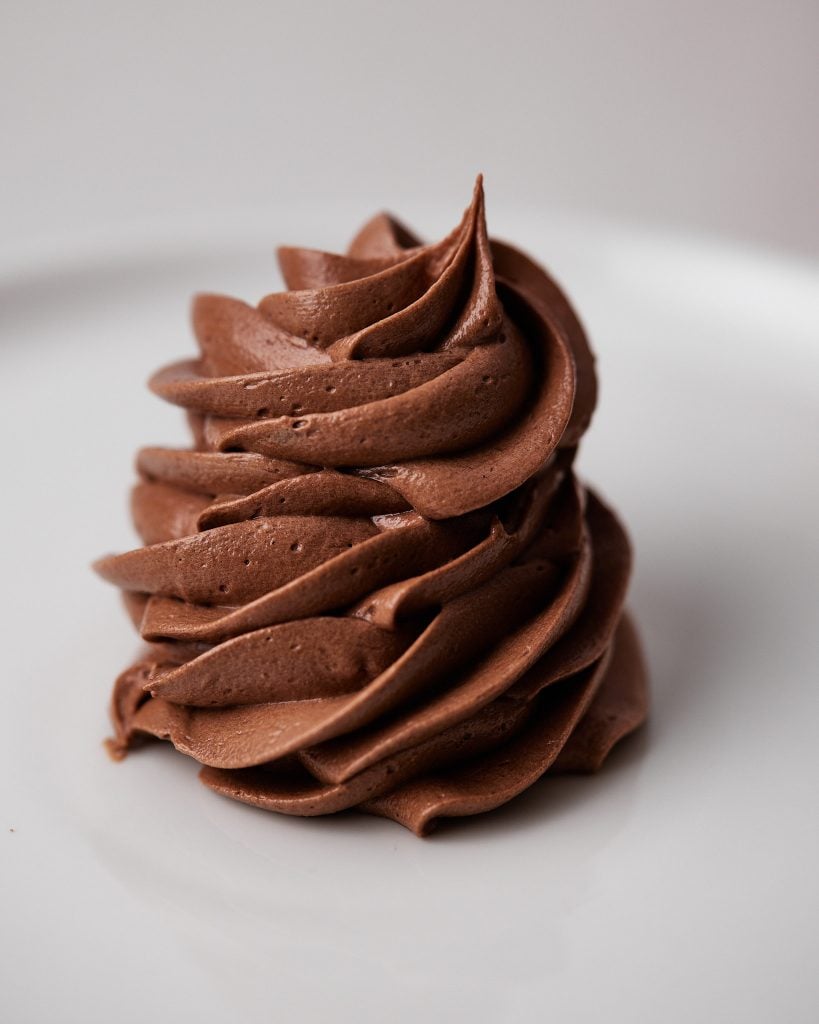 Ingredients in Chocolate German Buttercream
Milk - Try to use whole milk if you can, but skim milk will do
Egg Yolks - All my recipes use large eggs, and I always use free range. Keep the egg whites to make something else tasty later
Sugar - Just plain old white sugar goes into the custard portion of the chocolate german buttercream, we'll be sweetening it more later
Cocoa Powder - Use a high quality cocoa powder, this won't be baked so you'll notice the difference more
Butter - Make sure the butter is room temperature. You can use salted or unsalted here, I actually like the touch of salt
Icing Sugar - Make sure you taste test as you go and add the icing sugar a little at a time so you can make the frosting exactly as sweet as you want it
Dark Chocolate - Yes, of course this frosting uses real chocolate! Make sure you get dark chocolate that is at least 70% cocoa solids so you'll really get that luxurious chocolatey flavour coming through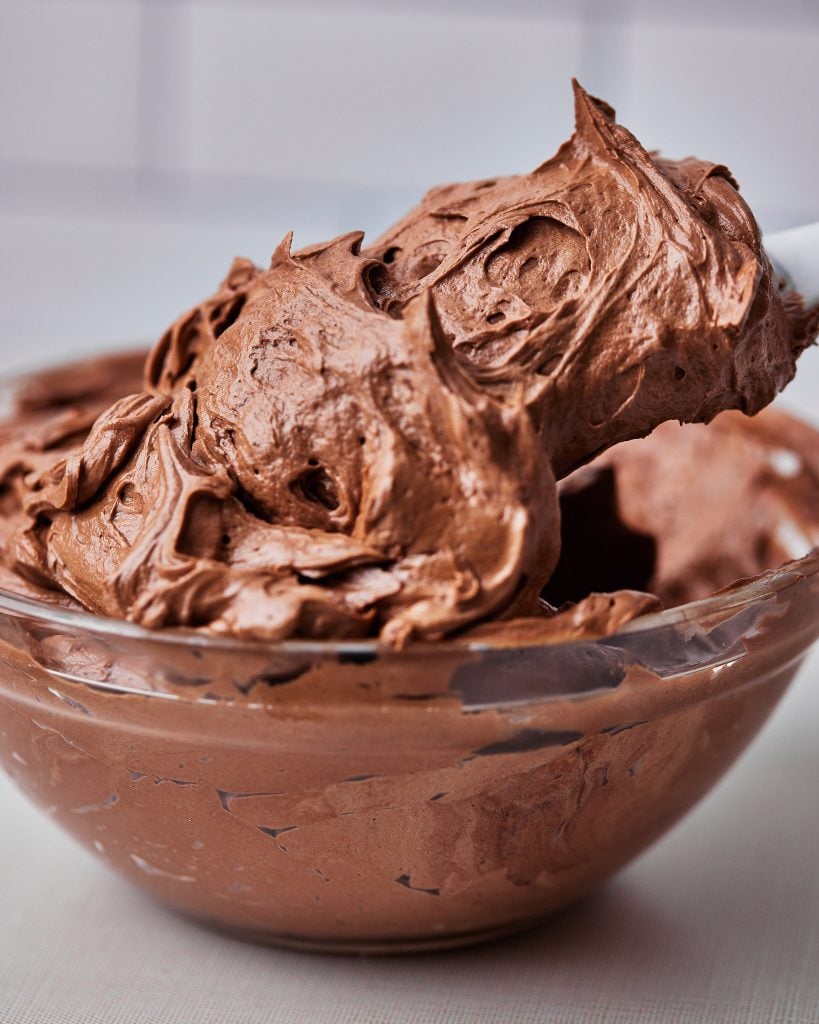 Stop licking the screen and go make some!
Seriously, you will thank me for it - go and make some of this delectable frosting and then come back and tell me how Chocolate German Buttercream is your new favourite frosting/filling/bowl snack!
Recipe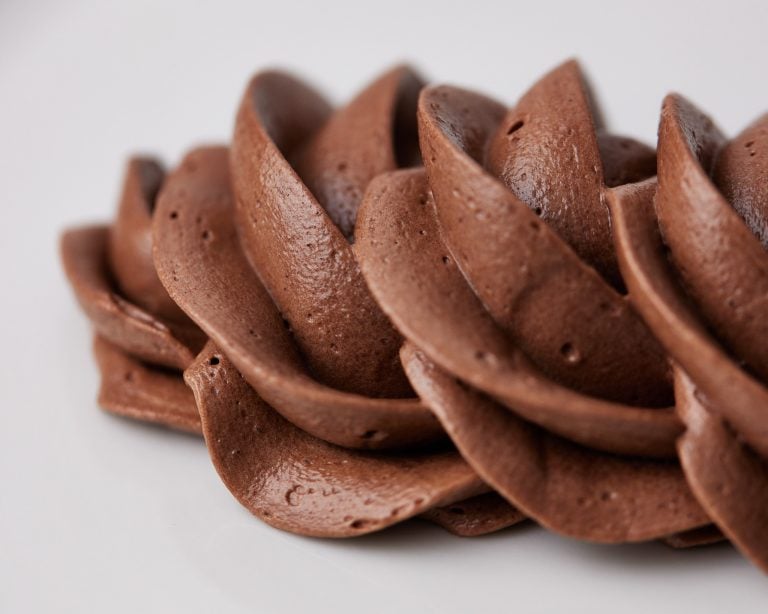 Chocolate German Buttercream (Chocolate Custard Buttercream)
Silky, creamy and oh so chocolatey. This German Chocolate Buttercream is absolutely divine!
Ingredients
2 ½

cups

Whole Milk

½

cup

White Sugar

5

Egg Yolks

1 ½

tablespoon

All purpose Flour

3

tablespoon

Corn starch

2

teaspoon

Vanilla Extract

⅓

cup

Cocoa Powder

3

sticks

Butter

1 ½

cups

Icing Sugar

150

g

Dark Chocolate
Instructions
Take two tablespoons of white sugar and put into a bowl along with the egg yolks, flour and cornflour – whisk to combine

Put the remaining sugar into a suacepan with the milk and vanilla, slowly warm over a medium-low heat

When it begins to get warm, drizzle a small amount of warm milk into the egg yolk mixture and whisk, then add a little more, repeat until everything is together in the bowl, then pour the whole mixture back into the saucepan. It's important to do this slowly and gradually so you don't scramble the eggs

Keep heating the mixture, whisking constantly until it begins to boil. Boil for one minute or until you see thick bubbles bursting on the surface. Remove from the heat

Pass the pastry cream through a sieve into a bowl to make sure there are no lumps and set aside to cool

Once the custard is cool, chop the chocolate into small pieces and melt the chocolate in the microwave in 30-second increments until completely melted. Set aside to cool while you prepare the butter

Beat butter and icing sugar together until pale and creamy

Add in cocoa powder and beat until totally incorporated. Scrape down bowl to make sure everything is mixed evenly

Switch to a whisk attachment and gradually add the custard, whisking everything together

Once the custard is completely added, pour in the cooled melted chocolate and continue whisking until everything is totally combined. The frosting should be smooth, silky and chocolatey