These no-bake Scottish truffles are the most delicious little chocolate balls. Made with condensed milk, coconut, and crushed biscuits (or graham crackers), they're a perfect little delicious treat!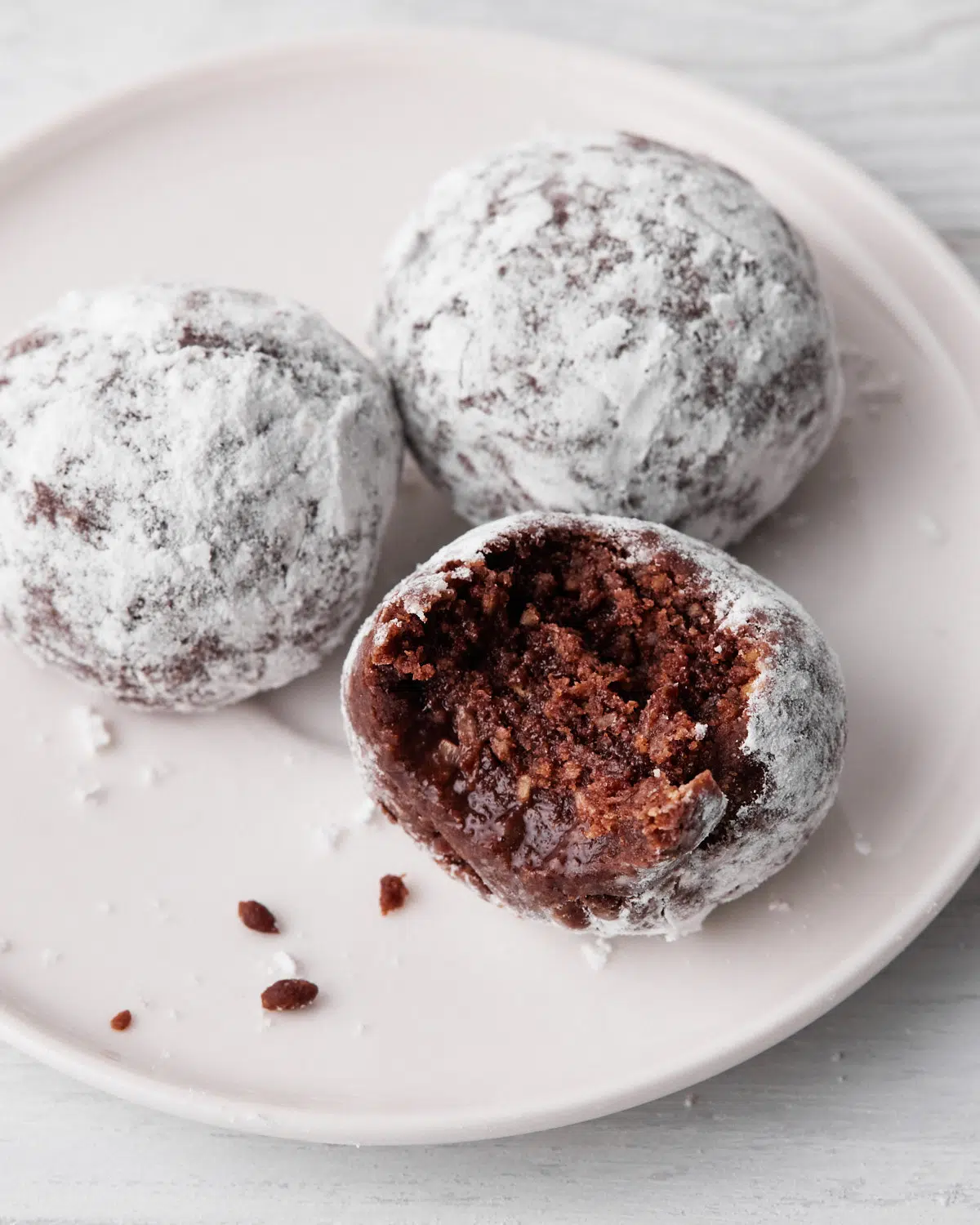 These chocolate balls were actually the very first thing I ever learned to make, and what sparked my love of baking. It's a classic Scottish recipe, but we call them 'Chocolate Truffles' in Scotland. I decided to rename them for this post though to avoid confusion with regular chocolate truffles, which are made with melted chocolate and cream. They are a delightful little treat that are really quick to make and use very simple ingredients. The sum is definitely greater than the parts with these homemade chocolate truffles, as the flavor that is made with those simple ingredients is irresistible. I challenge you to only eat one, I'm fairly certain it's impossible!
I like to include a recipe from home from time to time. It's nice to do Scottish desserts and treats, like my Millionaires Shortbread recipe or my Strawberry Tarts recipe. It's amazing how smell and flavor can bring you right back to where you grew up and spark all those old memories. These easy treats are also great to whip up quickly for a party or visit when you don't have a lot of time, as they are no-bake and come together in just a few minutes. For that reason, it's also a really great recipe to make with your kids.
Jump to: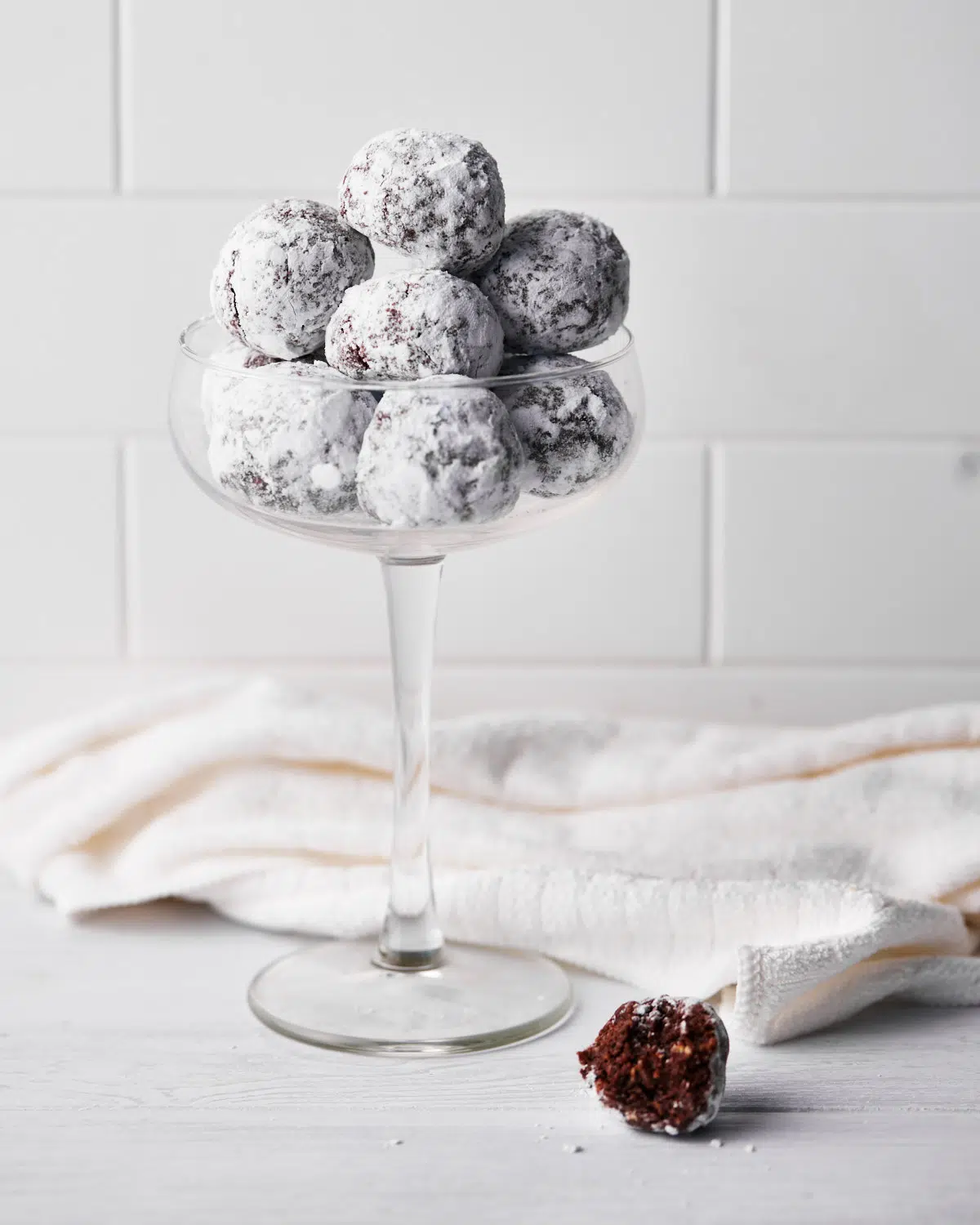 Ingredients
There are only five main ingredients needed to whip up this sweet treat!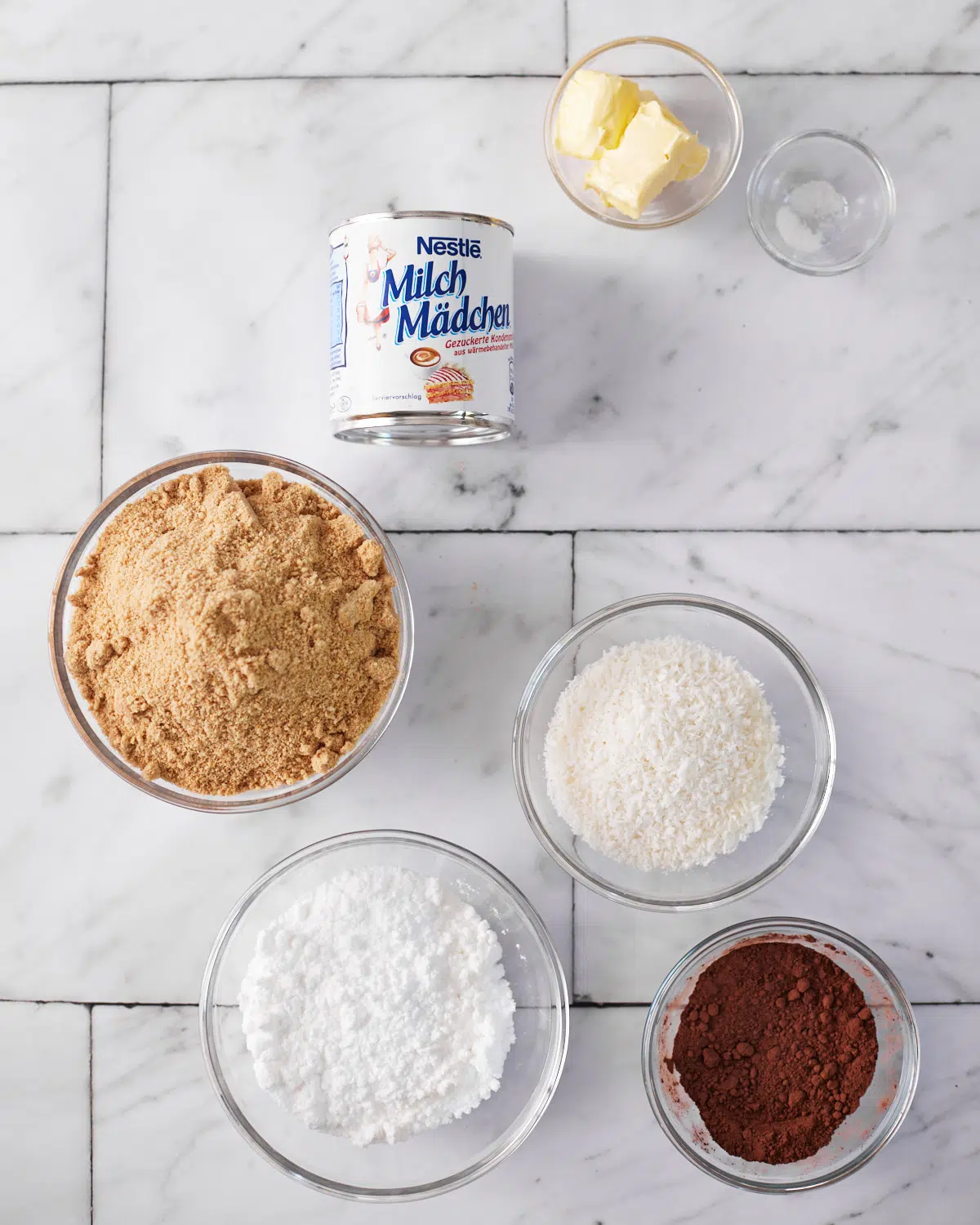 Digestive Biscuits / Graham Crackers - So in Scotland, we make these with digestive biscuits. If you are in North America, the best replacement for these is Graham crackers, which are readily available in most North American grocery stores. If you are in Europe, the best alternative I have found are the Leibniz biscuits. Any one of these options will make a super tasty chocolate ball, so don't worry!
Desiccated Coconut - Shredded coconut would also work, you'll just have slightly larger coconut flakes in the truffles. The coconut flavor is not very strong in these, not like in coconut balls or anything, but it adds a wonderful texture and a bit of 'bite'. When I was little I didn't like coconut at all, but I still loved making these as you can barely taste the coconut.
Condensed Milk - Make sure you buy sweetened condensed milk and not evaporated milk.
Cocoa Powder - I like to use dutch processed cocoa powder, but natural unsweetened cocoa powder work also for these chocolate balls, but I find the dutch processed gives a more enjoyable chocolate flavor.
Butter - Salted or unsalted butter is fine, whatever your personal preference is. There is no need to bring the butter down to room temperature as we will be melting it anyway.
See recipe card for quantities.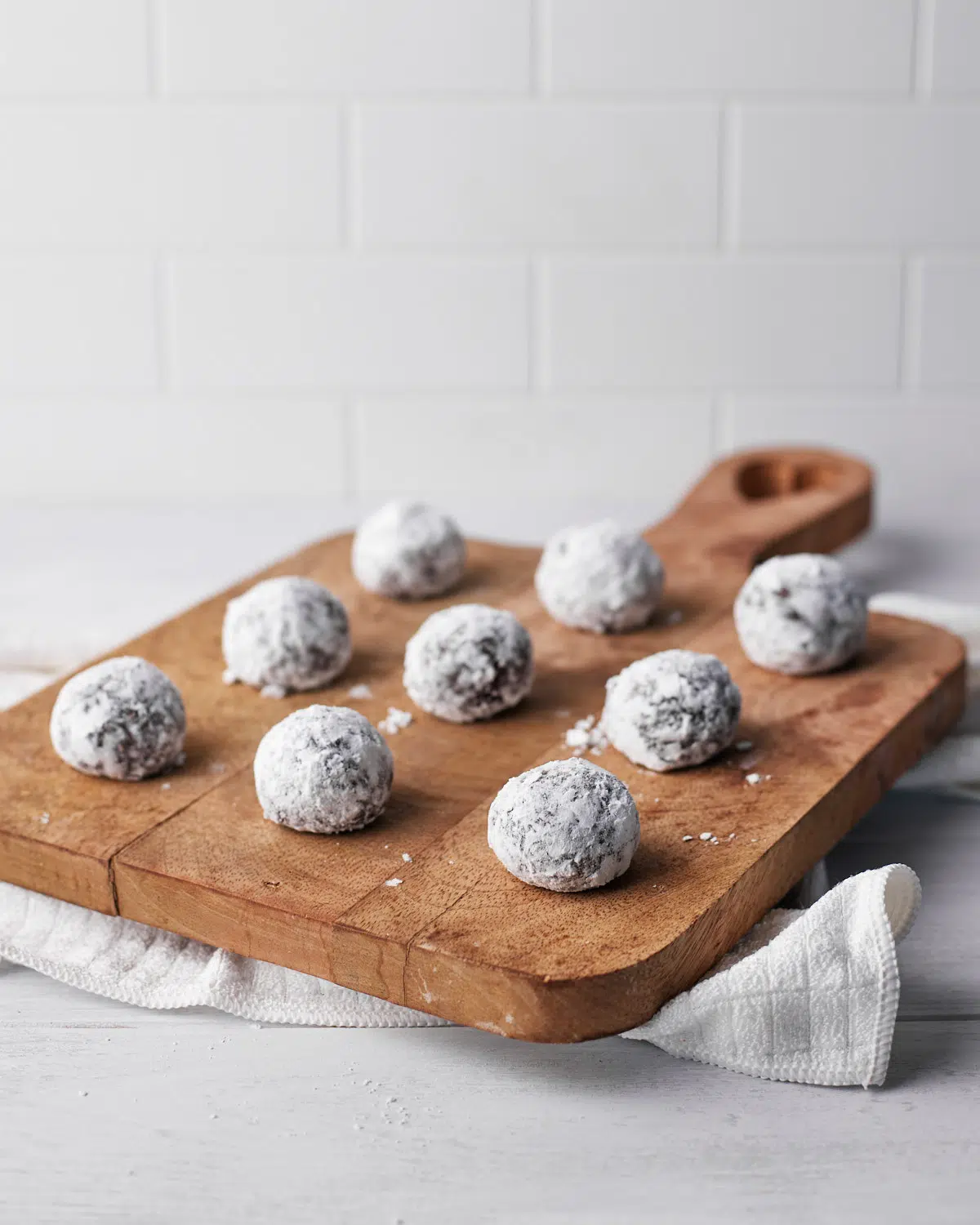 Instructions
Start by crushing up your biscuits/crackers. Now I do this in a food processor as it's fast and easy, but when I was little, my favorite way of crushing them would just put all the biscuits in a plastic bag and whack them with a rolling pin until they were fine enough. Either method will get the job done. The latter is great for taking out some of the day's frustrations!
Put the crushed biscuits/crackers into a large bowl along with the desiccated coconut, along with a pinch of salt, if desired. Mix everything together.
Put the condensed milk, butter, and cocoa powder in a microwave-safe bowl or a pyrex jug and microwave in 30-second increments until everything is melted. Make sure you are stirring in between intervals. If you don't want to use the microwave, you could also do this on a double boiler.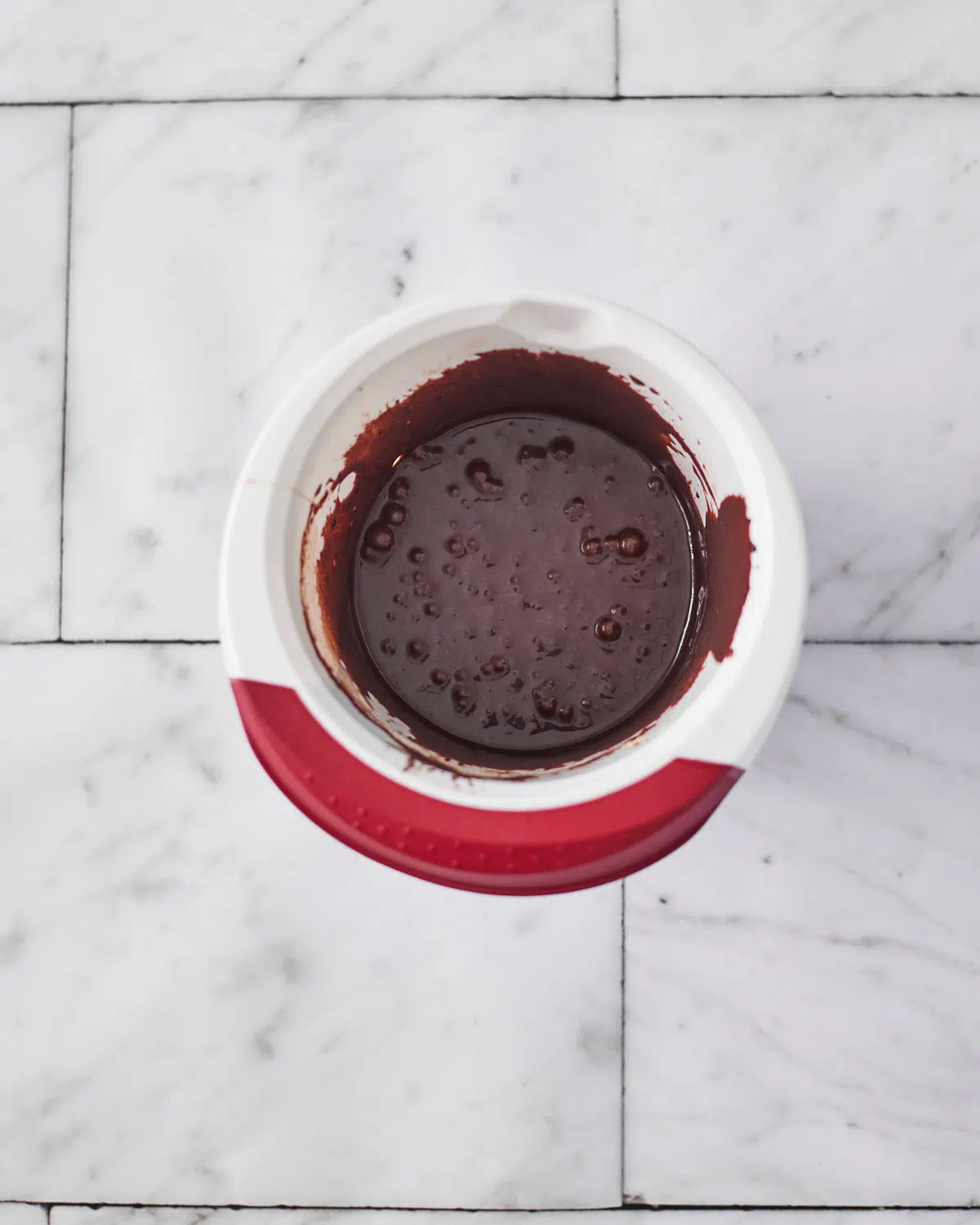 Once everything has melted, give it a good stir to make sure it's all combined, then pour it into the bowl with the graham cracker crumbs and coconut.
Stir the chocolate mixture into the crumbs until everything is evenly coated and well combined. You can just use a wooden spoon for this, no need for a hand mixer or any other equipment.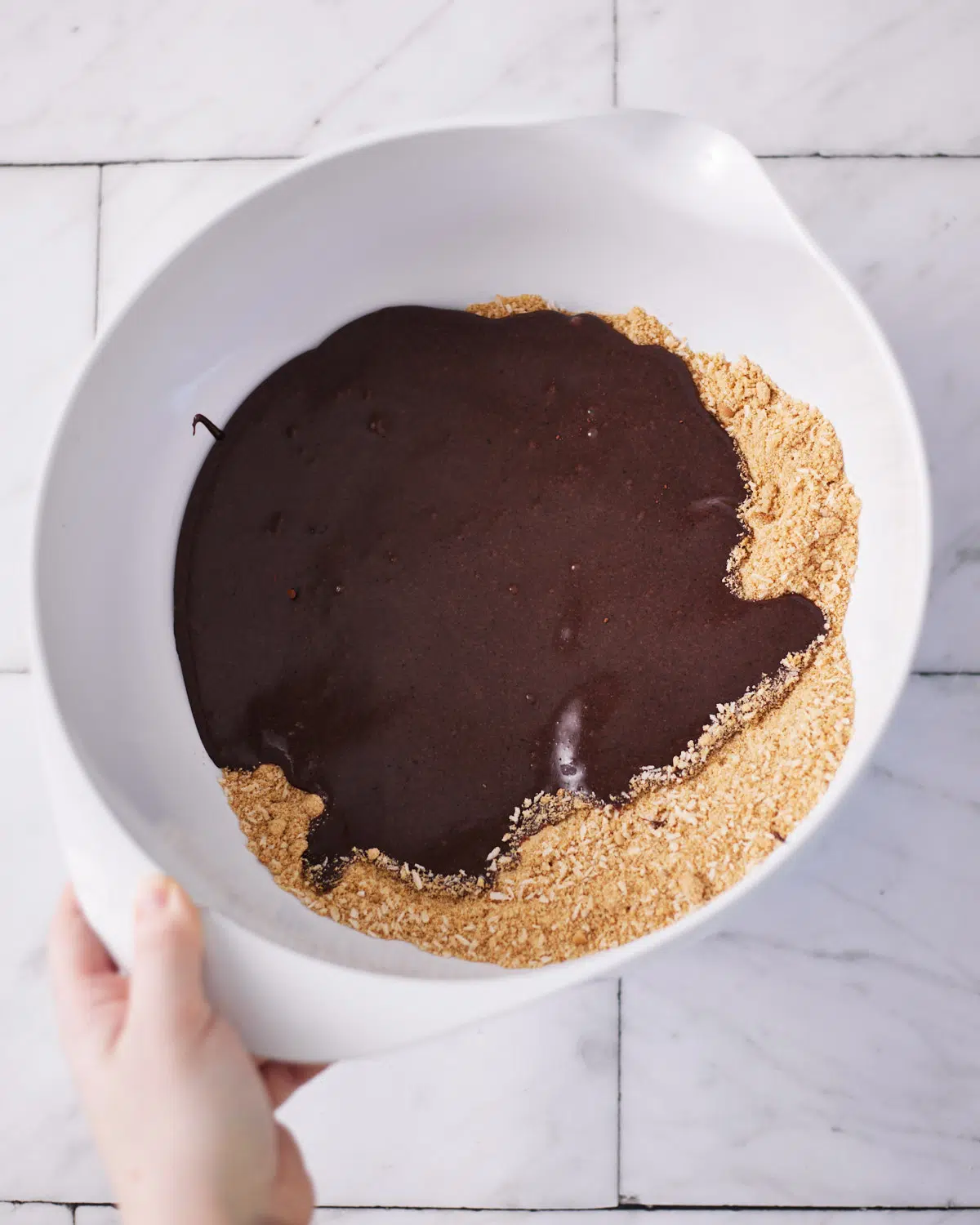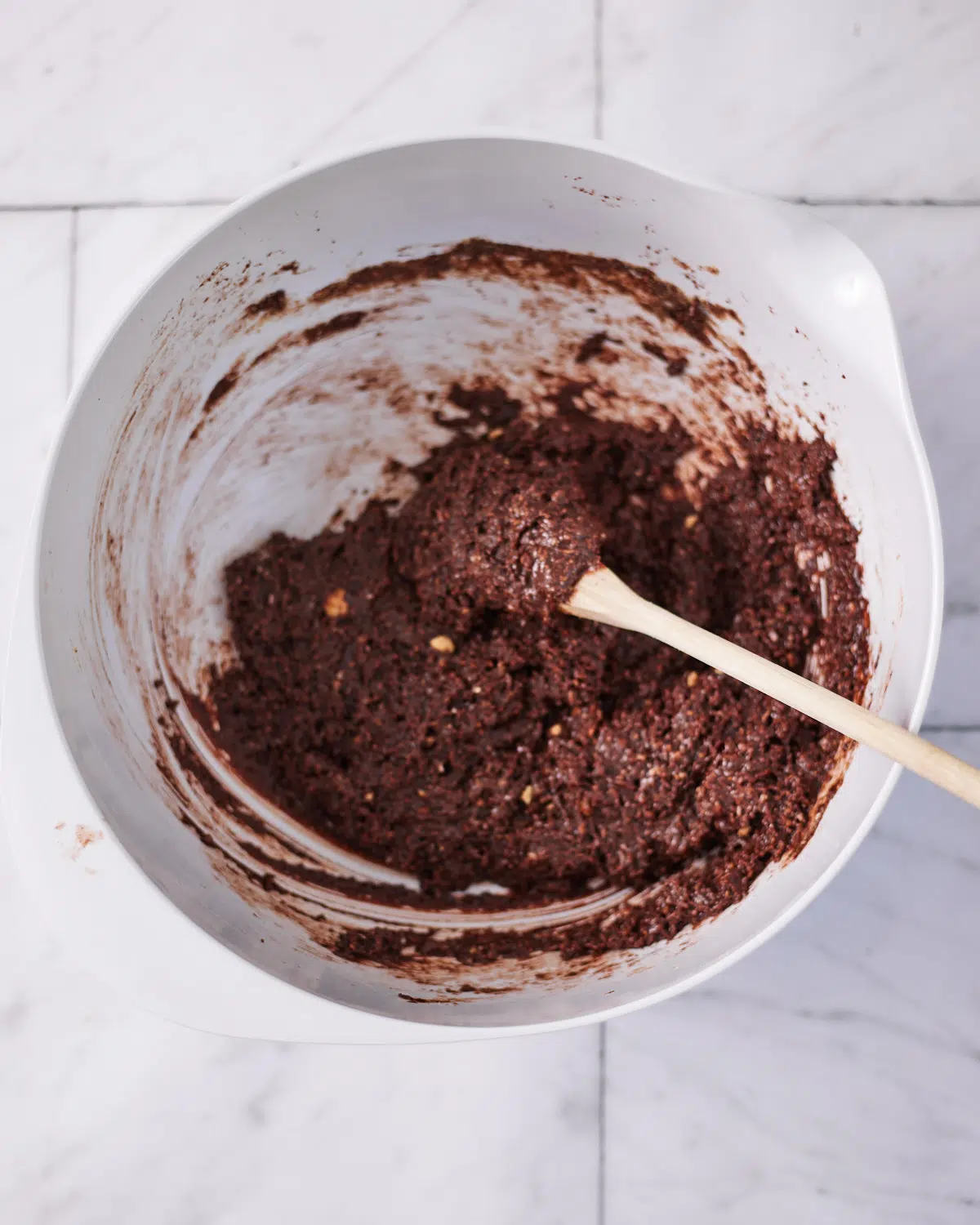 Place the mixture in the fridge for 15 minutes, to make it easier to roll.
After 15 minutes, remove the mixture from the fridge and pour some powdered sugar into a shallow dish.
Take teaspoon-sized dollops of the mixture out of the bowl and roll them with your hands until they form round balls.
Drop each ball into the dish of powdered sugar and roll it around to coat entirely, then place the small balls on a plate or baking sheet.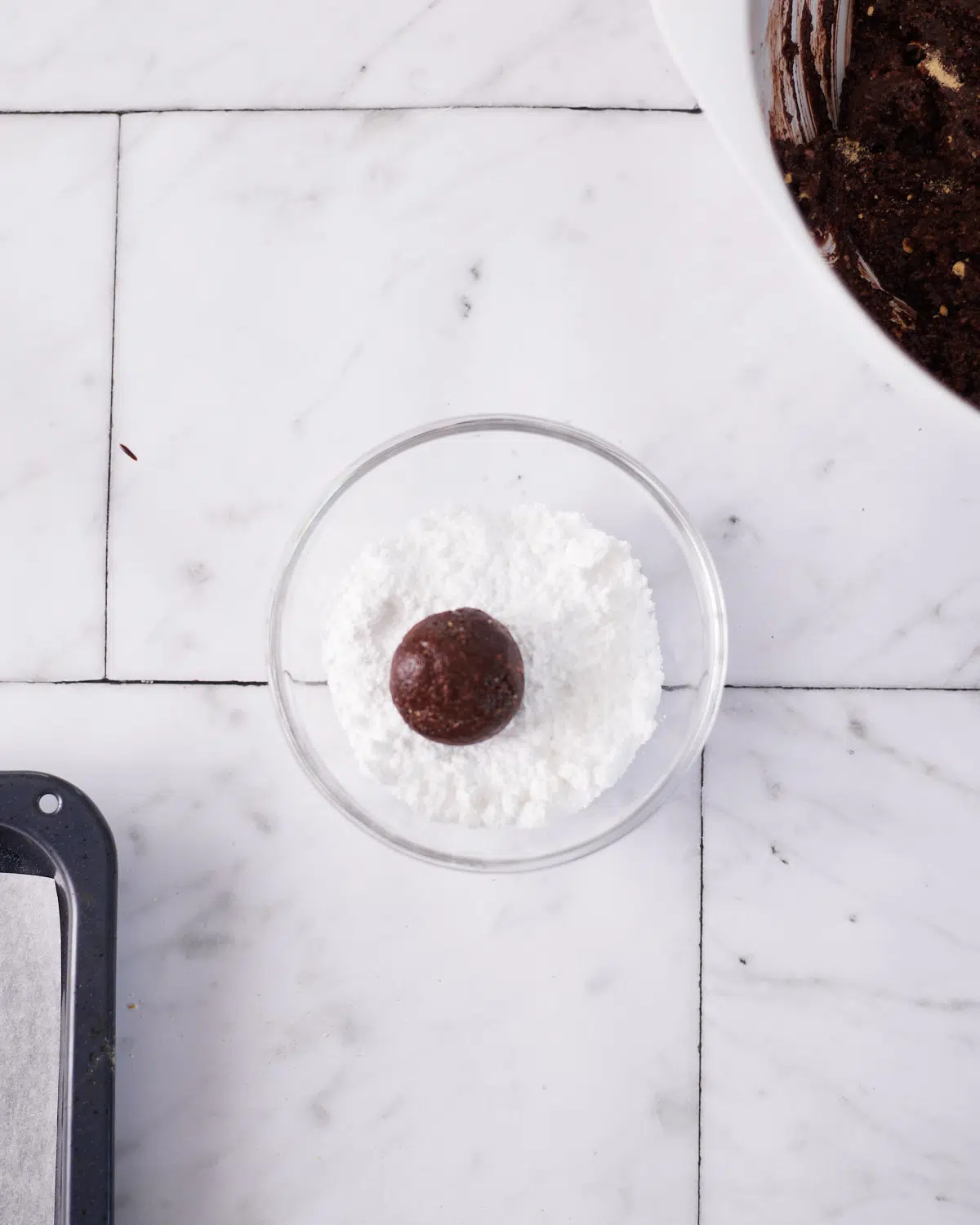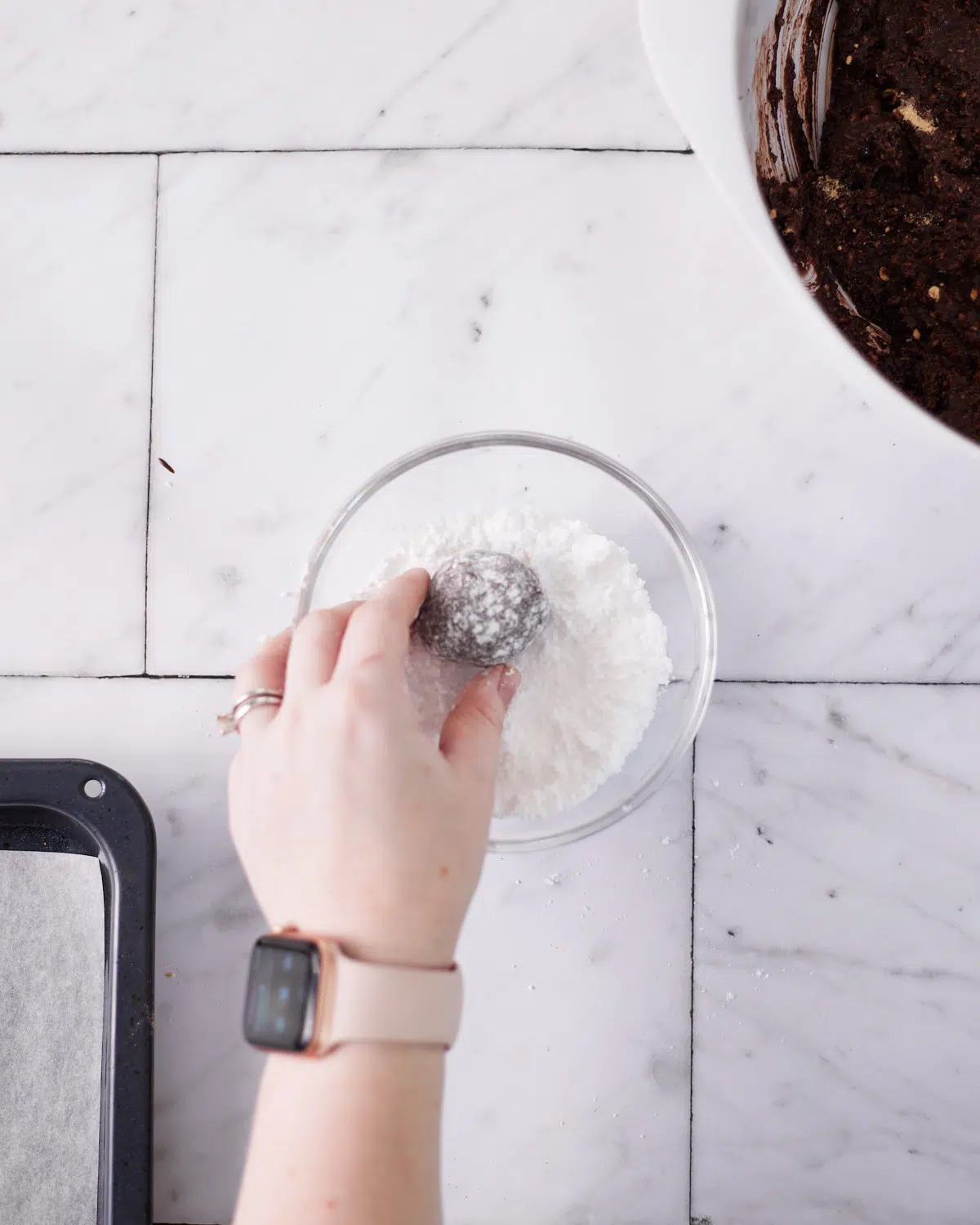 Repeat until you have used all the mixture.
Enjoy your delicious homemade truffles with a cup of coffee, or use them to curb those mid-afternoon chocolate cravings. They're only little after all...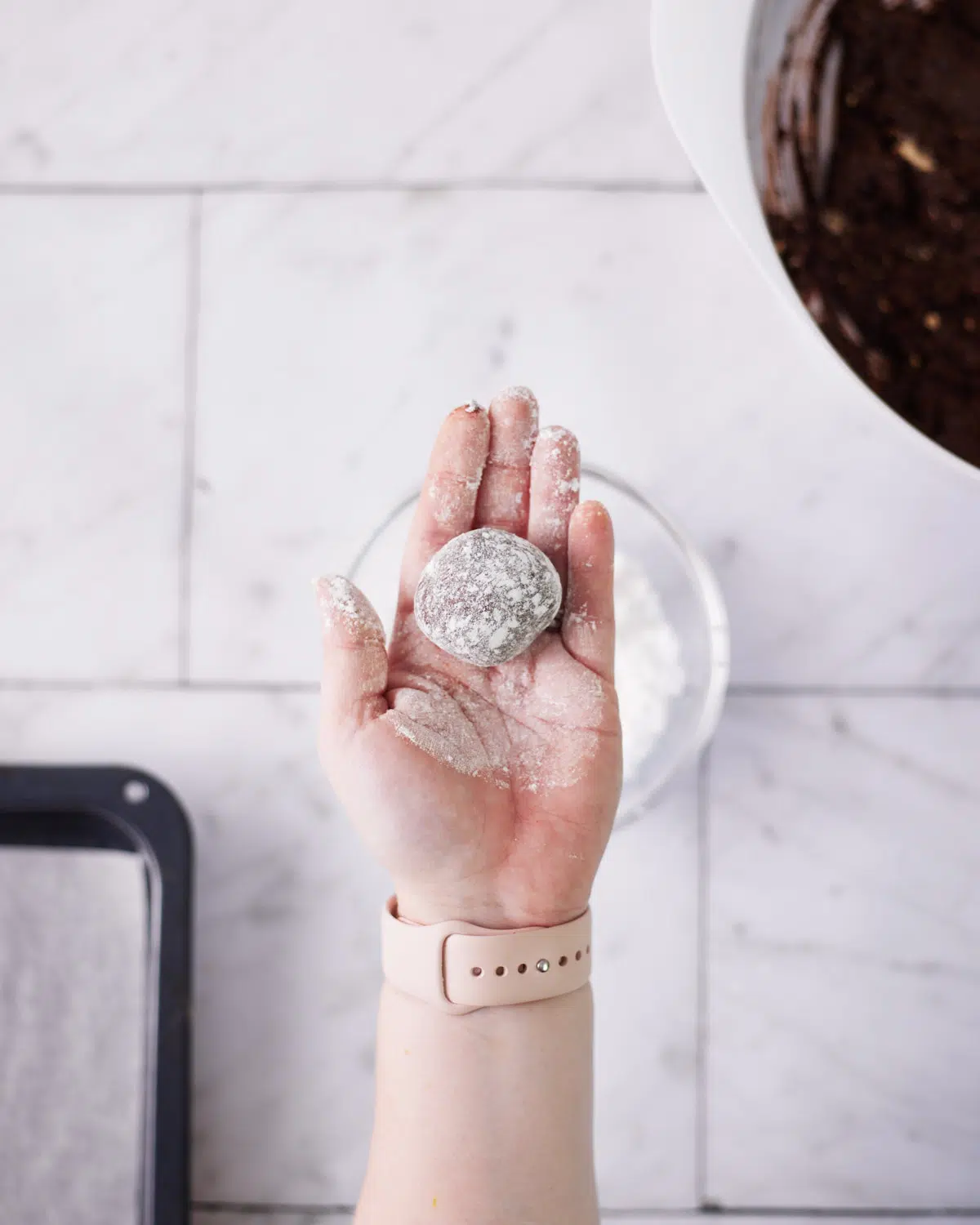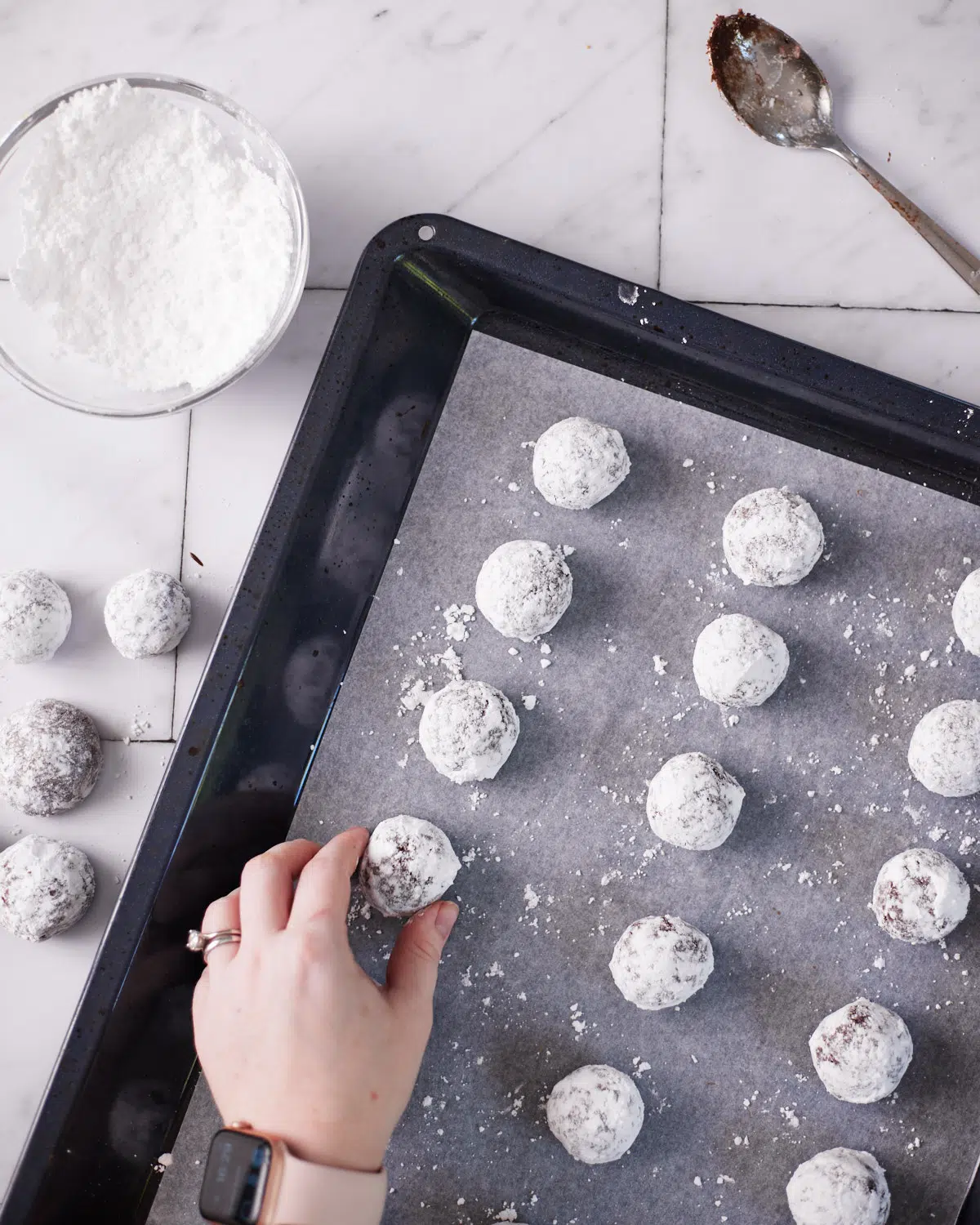 Great Times to Make this Recipe
The great thing about these chocolate balls is that they are an extremely fast and easy recipe, but they taste like they are way harder to make than they really are. This makes them great for situations where you have to bring something last minute or just found out you're going to have guests popping over. But here are a few other times you might want to make these homemade Scottish truffles:
Valentine's Day - Want to impress your sweetheart for Valentine's day but don't want to spend all day slaving away? These chocolate balls are sure to impress. They're also super sweet packaged up with ribbon and make for a wonderful gift.
Baking with the kids - Kids LOVE this recipe. Plus it's so simple it's really not possible for it to go wrong, so they are guaranteed success every time. It's also a very interactive recipe for kids and I know they love rolling up the chocolate mixture into little balls.
Office parties/bake days - Does your office have an obligatory day where you have to bring a baked good in to work? These are great for that, everyone will think you put in way more time and effort than you really did. Plus they are easy to pop in your mouth at work without causing too much mess or crumbs.
Holiday gifts - These chocolate balls make the perfect homemade gifts to give during the holidays. You can make a big batch and split them into little bags to give away, so you can cross off multiple people on your gift list at once. Also who doesn't love a homemade gift? As mentioned above, they also look super cute all packaged up with ribbon.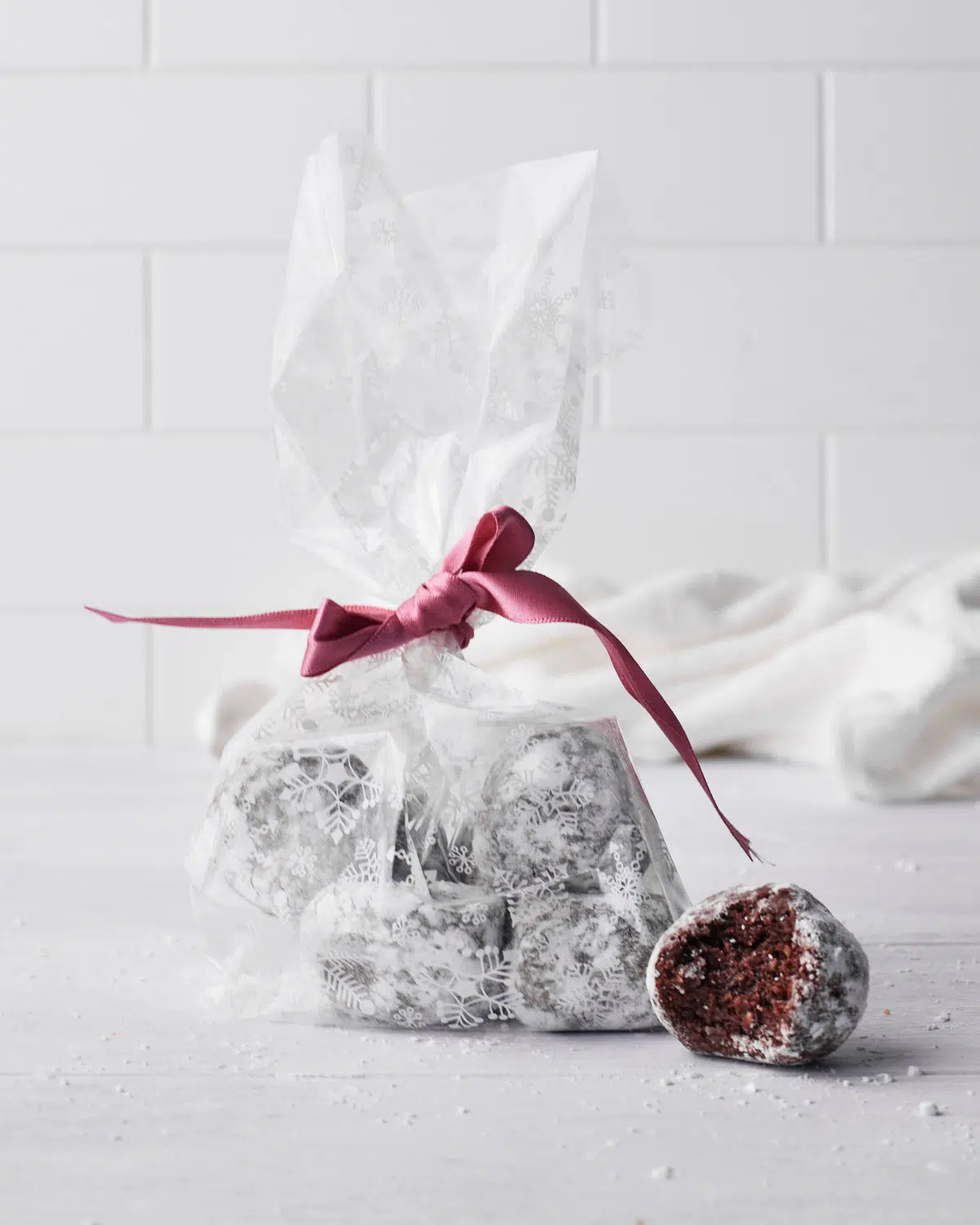 Variations

Chocolate lover version - These chocolate balls are already pretty delicious and chocolatey, but if you wanted to take it up a notch, you could mix some chocolate chips into the mixture, or even drizzle some dark chocolate over the top once they have been rolled in powdered sugar.
Other nuts - These are also really great with some other nuts added in. Sometimes I like to add crushed pecans for a little extra crunch.
Citrus - Add some citrus notes to your Scottish truffles with a little orange zest, just to brighten up the flavor.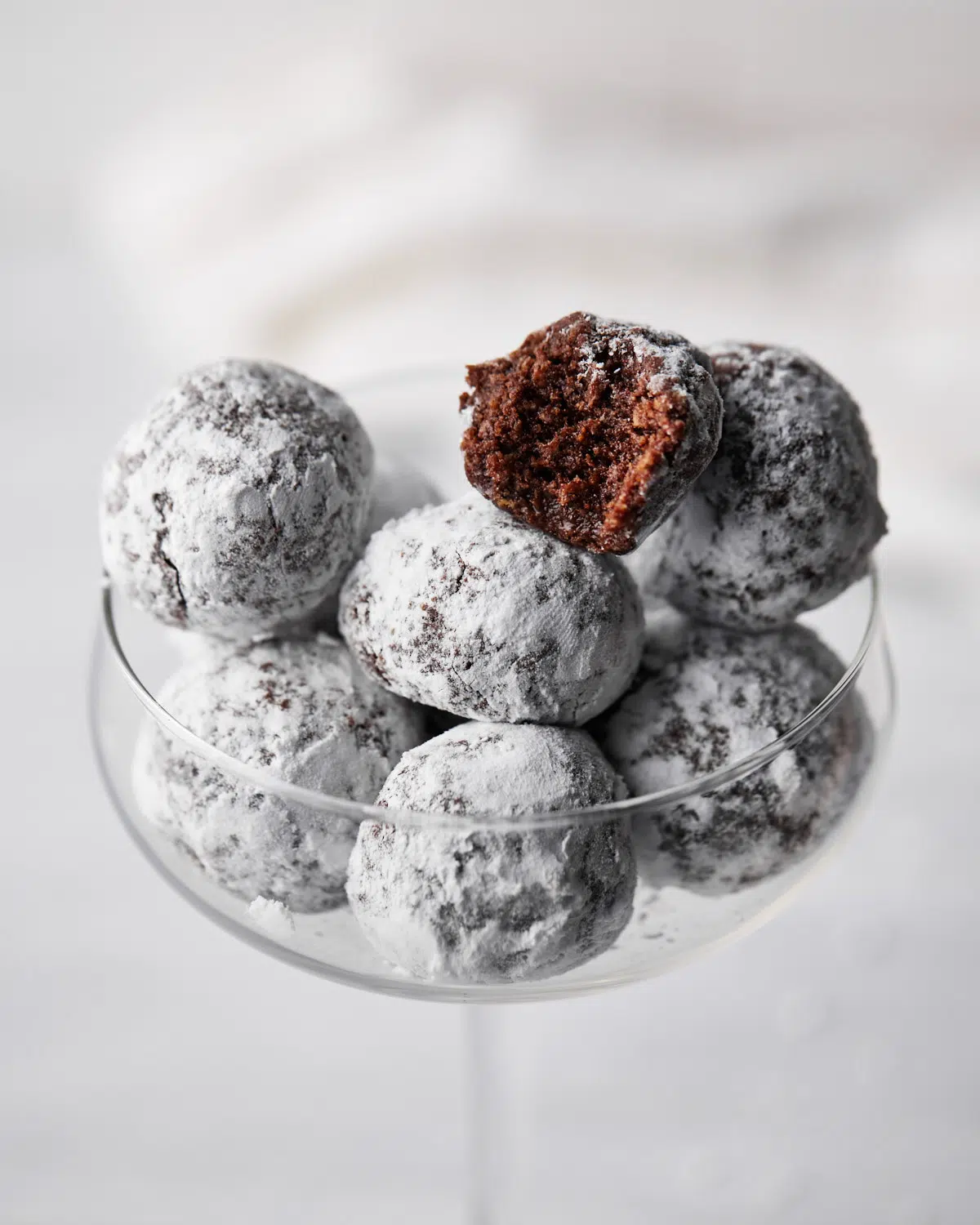 Equipment
You really don't need much to put these chocolate balls together. No fancy equipment is required, just a large bowl and a wooden spoon.
Storage
Store your chocolate balls at room temperature in an airtight container, with parchment paper in between the layers of truffles. They will theoretically keep like this for about a week, but realistically there's no way they will last this long without all being eaten!
Recipe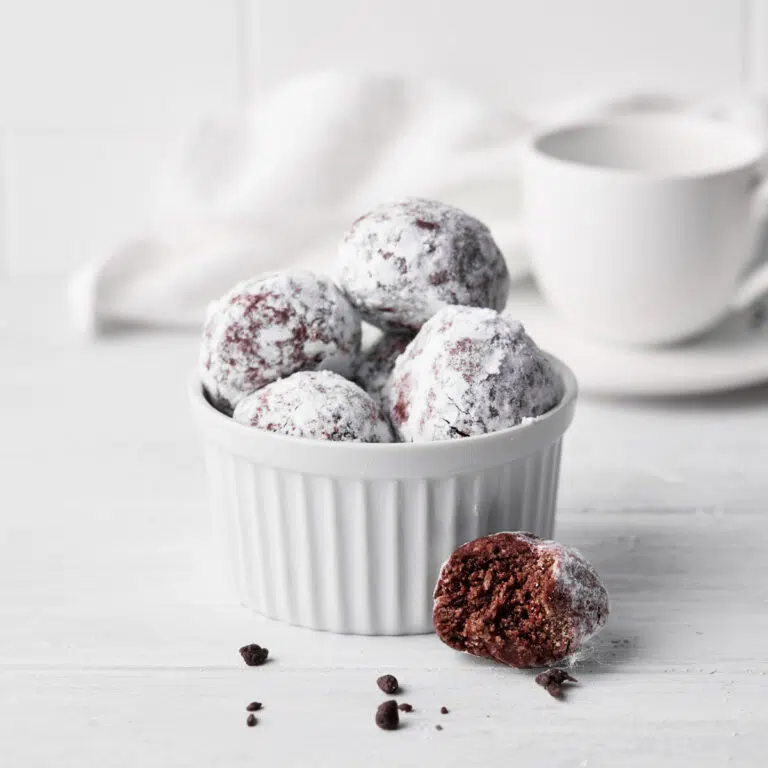 Chocolate Balls (Scottish Truffles)
Delightful little chocolate balls of goodness. These chocolate truffles are a quick and easy no-bake snack.
Ingredients
½

stick

Butter

56g

2 ½

cups

Cookie Crumbs (graham crackers or digestive biscuits)

300g

1

can

Condensed milk

4

tablespoon

Cocoa Powder

¾

cup

Dessicated Coconut

72g

¼

teaspoon

Salt

Powdered Sugar

for coating
Instructions
Crush up your graham crackers or digestives biscuits in a food processor, or in a bag with a rolling pin.

2 ½ cups Cookie Crumbs (graham crackers or digestive biscuits)

Pour the cookie crumbs into a large bowl and add the salt and desiccated coconut.

¾ cup Dessicated Coconut,

¼ teaspoon Salt

In a large, microwavable jug or bowl, mix together the condensed milk, butter, and cocoa powder. Microwave at 30-second intervals, stirring in between, until everything is melted and combined.

½ stick Butter,

1 can Condensed milk,

4 tablespoon Cocoa Powder

Pour the melted ingredients into the crumb/coconut mixture and mix until completely combined.

Chill for 20 minutes to make the mixture easier to roll.

Take 1 teaspoon of the mixture and roll it with your hands to form a ball. Put the ball in a bowl of powdered sugar and roll around to coat. Repeat until all the mixture is gone.
Notes
You can also roll the chocolate truffles in chocolate sprinkles if you prefer that to powdered sugar! 
Nutrition
Calories:
72
kcal
Carbohydrates:
9
g
Protein:
1
g
Fat:
3
g
Saturated Fat:
2
g
Polyunsaturated Fat:
0.1
g
Monounsaturated Fat:
1
g
Trans Fat:
0.1
g
Cholesterol:
11
mg
Sodium:
60
mg
Potassium:
74
mg
Fiber:
0.3
g
Sugar:
9
g
Vitamin A:
103
IU
Vitamin C:
0.4
mg
Calcium:
49
mg
Iron:
0.1
mg