You know anything with the words 'Nutella stuffed' in the title is gonna be good! And these Nutella Stuffed Banana Muffins definitely do not disappoint! Hearty banana muffins filled with a generous stuffing of Nutella which just coats your tongue with that chocolate-hazelnut deliciousness. And if you haven't tried it before, let me tell you - banana and Nutella is a match made in heaven!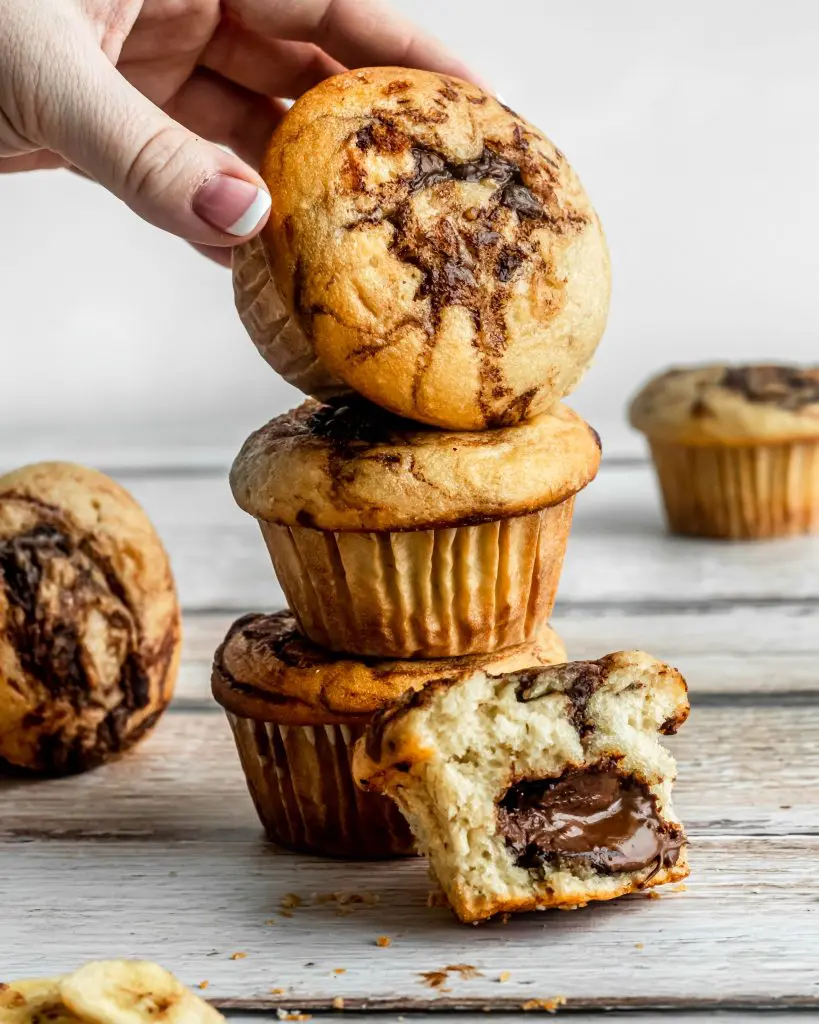 Celebrating World Nutella Day
I'll be honest, this recipe came about because I realized it was World Nutella Day the next day and I had some very browned bananas that needed to be used - but what a happy series of events that lead to this beautiful concoction! Nutella is admittedly not something I eat often or generally have lying around the house, but after making these Nutella stuffed banana muffins, I may just starting using it in more bakes!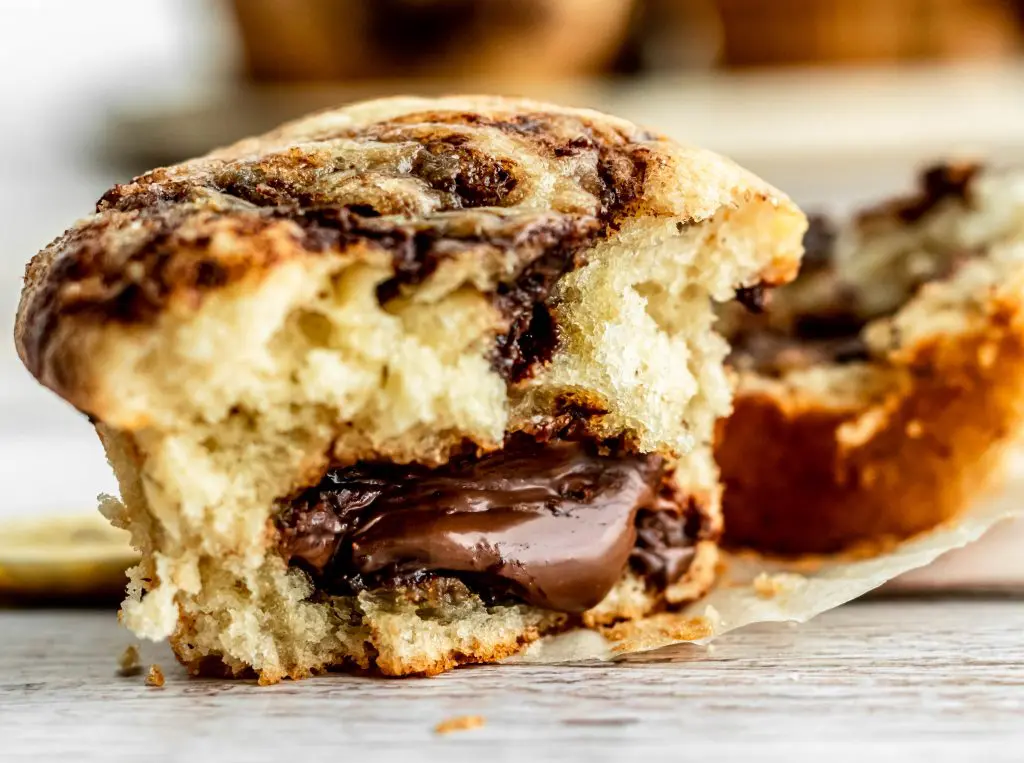 Tips for making Nutella Stuffed Banana Muffins
I actually made two batches of these before I was happy with how they turned out. The first time I piped the Nutella in swirls on top of the muffins, but it didn't sink into the muffin during the bake as I expected it to and they kind of just looked like thin brown worms on top of the muffins after - not the look I wanted! The second batch looked way better, instead of piping, I put a small blob of Nutella on top of the muffins (about the size of an almond) and then used a toothpick to swirl it into the batter - much better results!
In terms of making the actual muffin batter, it's pretty straightforward, it's almost a 'chuck everything together in the bowl and mix' recipe, just starting with the eggs and sugar first to give them a head start. It's actually the same batter used for my Cinnamon Swirl Muffins. I filled the muffin cases up about half way using an ice cream scoop and then dolloped about a teaspoon of Nutella in the middle before filling them up the rest of the way and adding the swirl to the top.
If you have no other reason for making Nutella Stuffed Banana Muffins, let it be the SMELL that goes through your home when these are baking! Oh my god it was glorious. You'll know they are ready when the tops are golden brown and a skewer inserted comes out clean - just make sure to avoid the Nutella when you test!
Recipe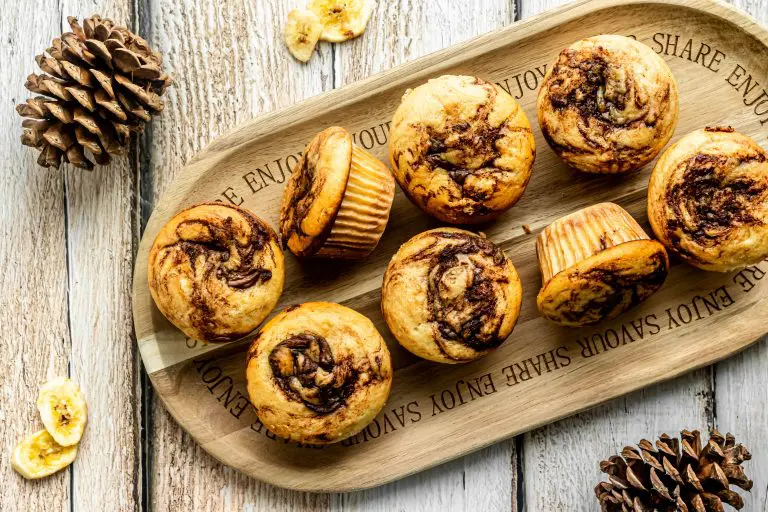 Nutella Stuffed Banana Muffins
Ingredients
1

cup

Sugar

½

cup

Golden Sugar

(light brown sugar)

2

Eggs

2

Bananas

ripe

3

cups

All-purpose Flour

4

teaspoon

Baking Powder

1

teaspoon

Salt

½

cup

Vegetable Oil

1 ½

cups

Milk

1

teaspoon

Vanilla Extract

2

tablespoon

Golden Corn Syrup

(golden syrup)

2

cups

Nutella
Instructions
Preheat oven to 350°F / 180°C and line a muffin tray with muffin liners

Whisk together the eggs and sugars just until combined

Sieve together the flour, baking powder and salt and add to the bowl

Add the oil, milk, vanilla and golden syrup and whisk everything together until there are no lumps

Half fill the muffin cases with batter, then spoon a teaspoon of nutella on top of the batter

Fill the rest of the muffin case with batter, enclosing the nutella inside. For extra large 'mushoom' shaped muffins, fill the batter all the way to the top of the liners

Put another small dollop of nutella on top of the muffins and swirl into the batter with a toothpick

Bake for 20 minutes or until golden brown and a toothpick comes out clean (make sure you avoid the nutella when testing)

Let cool in the muffin tray before attempting too move the muffins as they will be fragile and may break if moved while hot