Punchy orange and spicy ginger all in one bite! These orange and ginger cookies are great with a cuppa tea! I was pondering what to bake a few days ago and I knew I wanted something with a bit of warmth but I still wanted it to be fresh and summery - and so these orange and ginger cookies were born!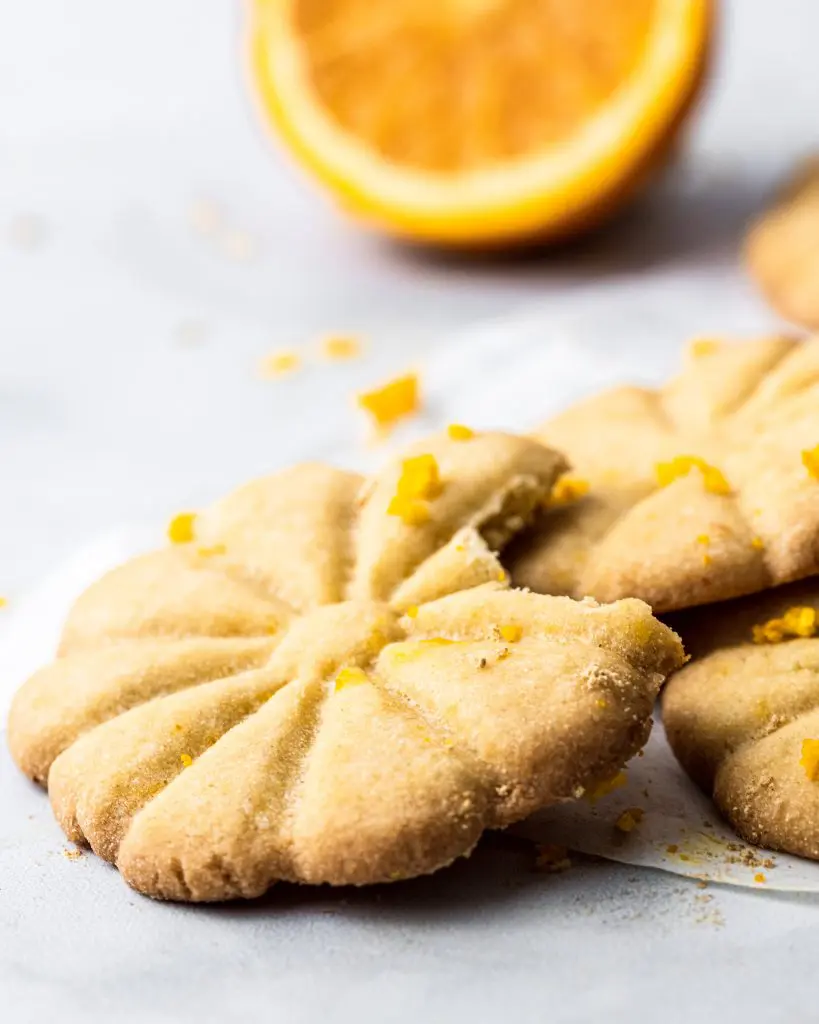 Make two types of cookie with one batch of dough!
These cookies sound and taste sophisticated and complicated, but in reality they are deceptively simple. I actually used my Basic Sugar Cookie recipe, split the batch in half and made funfetti cookies with half of it and then used the second half to make the orange and ginger cookies - so there were two types of cookie from one batch of dough! So you can make something the kids will love and something for the grown-ups, all from one recipe.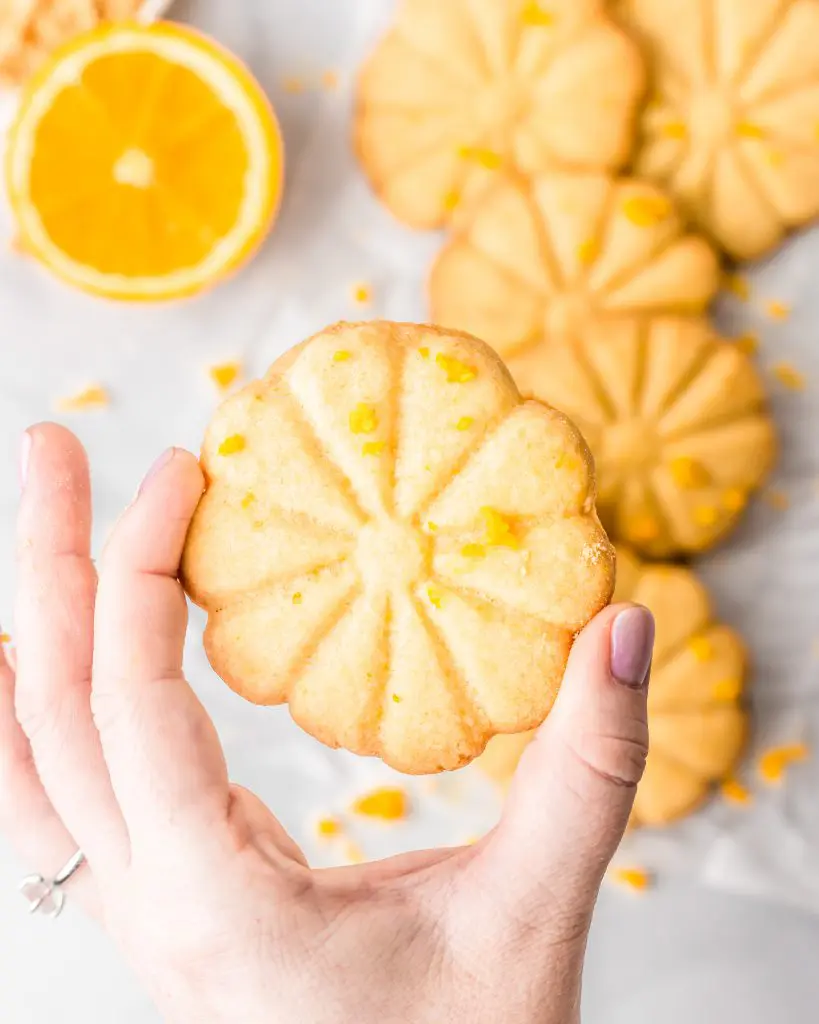 Ingredients in Orange and Ginger Cookies
Butter - You can use whatever kind of butter you prefer. I actually used salted here but you can use unsalted too - just add a pinch of salt to the dough at the same time as the flour
Sugar - As this was adapted from my basic sugar cookie recipe, I just used white sugar - but you could also substitute for golden or brown sugar for more of a molasses taste
Flour - All purpose flour is great for these orange and ginger cookies, no need to add any raising agents
Orange - Medium sized oranges are best for this recipe (so not the baby satsumas and not the giant baseball oranges)
Ground Ginger - Make sure your ground ginger is not too old! If you have some left over from making gingerbread men at Christmas, it may have lost its flavour by now - give it sniff and see if it's still potent. Just don't sniff too hard, I learned that the hard way 🙁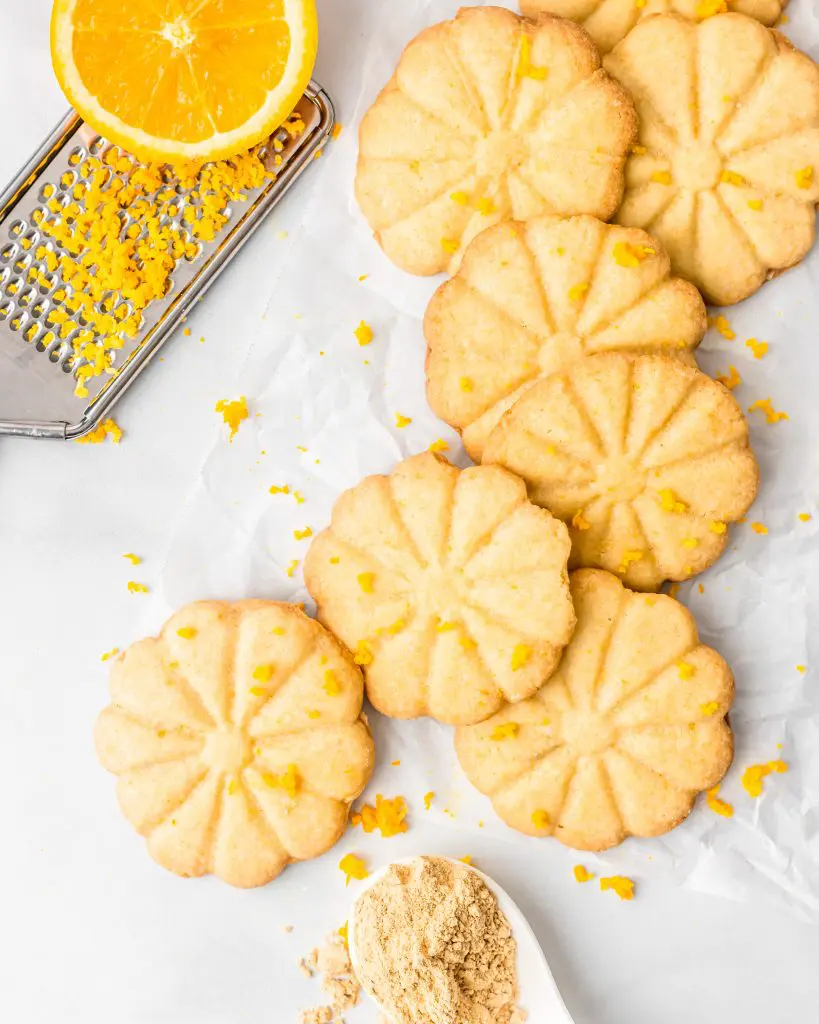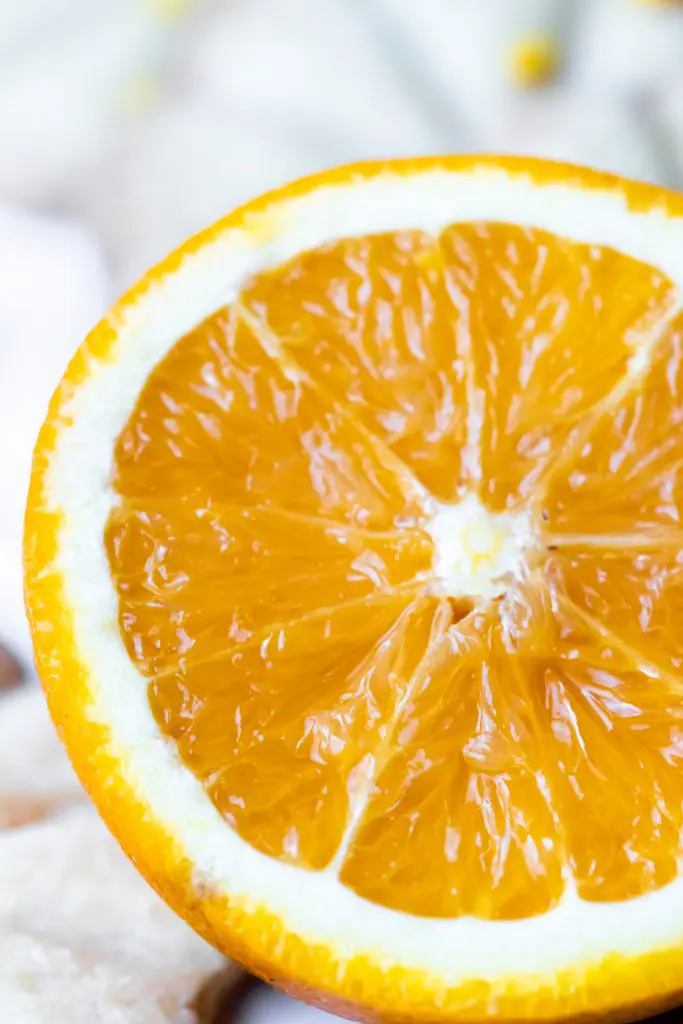 Tips for making Orange and Ginger Cookies
This recipe really couldn't be much simpler, so it's kind of foolproof - but here are some tips for best results:
Taste your dough - everyone has different tastes, so try a bit of dough to see if the balance of orange and ginger is where you want it - add more or less of each accordingly. If you add a lot more ginger but don't want extra orange, add a splash of water or milk to balance out the consistency of the dough without adding more orange juice. There are no raw eggs or any unsafe ingredients in these orange and ginger cookies so the dough is safe to eat.
Flour your surface well - make sure your surface and your rolling pin are both well floured to avoid sticking and breaking the dough. If you are using a press-down cookie cutter as I did, then make sure you flour that too!
Use a cookie lifter - this is definitely not 'necessary' but I started using a cookie lifter recently and it has made my life so much easier! You can get them in most grocery stores, it doesn't have to say 'cookie lifter' on it but any kind of flat spatula with a hard edge will do. lt's so much easier to transfer the cookies from the work surface to the cookie sheet without damaging them or leaving big finger marks in them.
Keep an eye on the bake - Depending on how thick you rolled your dough, the cookies will bake slower or faster. Keep an eye on them and take them out just as the edges begin to turn golden brown. As they are orange and ginger cookies, it may be slightly harder to tell when the colour is turning, so keep a close eye on them. The centre will still feel soft but they will harden slightly as they cool
Recipe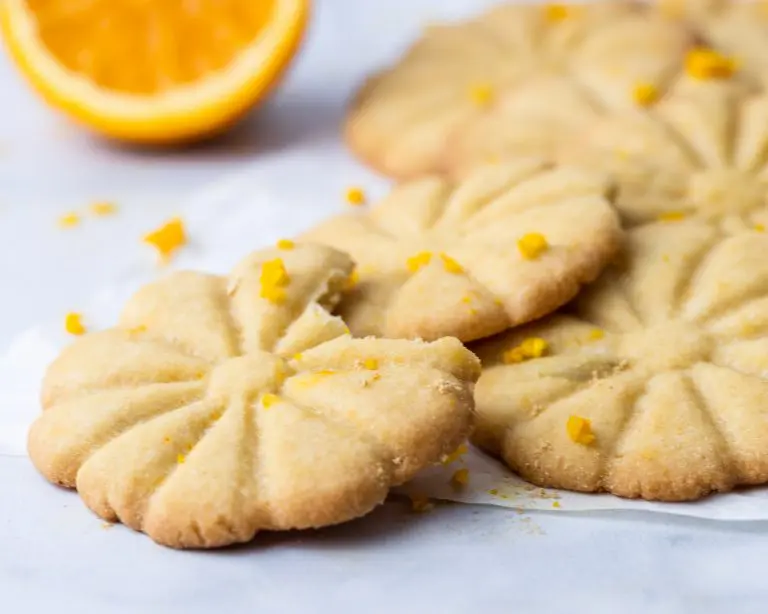 Orange and Ginger Cookies
Punchy orange and spicy ginger all in one bite - these cookies are great with a cuppa tea!
Ingredients
1

cup

Butter

1

cup

White Sugar

2

cups

All-purpose Flour

2

Oranges

3

tablespoon

Ground Ginger
Instructions
Preheat oven to 350°F / 180°C and line a cookie sheet with parchment paper

Beat together the butter and sugar until light and fluffy

Add the zest of 1-2 oranges, dependong on how punchy you want the orange flavour to be

Squeeze the juice of one of the oranges into the mixture (about 4 tablespoons)

Add the flour and ground ginger and mix together until a dough forms. If it won't come together into a dough, add a little more juice from the orange

Roll out the dough on a floured surface to about ½ an inch thick and cut into desired shapes - this dough will spread very slightly, but not much

Bake for 16 minutes or until the edges just start to turn golden
Nutrition
Calories:
145
kcal
Carbohydrates:
18
g
Protein:
1
g
Fat:
8
g
Saturated Fat:
5
g
Polyunsaturated Fat:
1
g
Monounsaturated Fat:
2
g
Trans Fat:
1
g
Cholesterol:
20
mg
Sodium:
68
mg
Potassium:
42
mg
Fiber:
1
g
Sugar:
9
g
Vitamin A:
261
IU
Vitamin C:
6
mg
Calcium:
9
mg
Iron:
1
mg